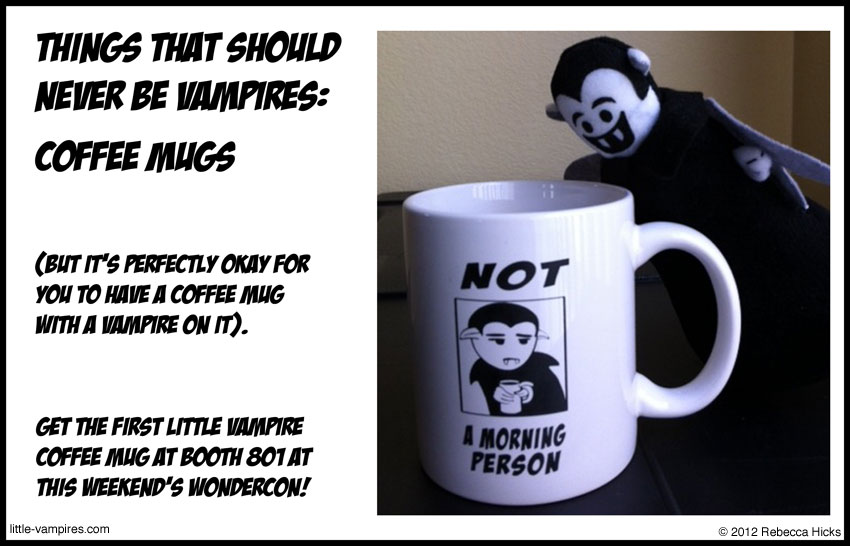 Appearances
CONVENTIONS
Sep

10‑12

2021

Rose City Comic Con

Oregon Convention Center | Portland, OR

Oct

1‑3

2021

MileHiCon

Denver Marriott Tech Center | Denver, CO

Nov

26‑28

2021

San Diego Comic-Con Special Edition

San Diego Convention Center | San Diego, CA

Dec

2‑5

2021

Emerald City Comic Con

Washington State Convention Center | Seattle, WA
We will be exhibiting at WonderCon at the Anaheim Convention Center this weekend, today through March 18. We will have fabulous new art prints and the brand new "Not a Morning Person" coffee mug (as shown above) at booth 801. We'll also have preorder forms for The Green, the Bleh and the Fuzzy, the first Little Vampires webcomic collection. And I've already got several commissions queued up, so if you want to request a custom sketch card, get to the booth early!
Added bonus: we will be selling the awesome Geek Bling (role-playing dice earrings and necklaces) made by Alina Pete of Weregeek! I'd much rather have my friend at the table, but I'll just have talk to the necklaces about how awesome Timbits are and the coolness factor of colorful plastic money instead.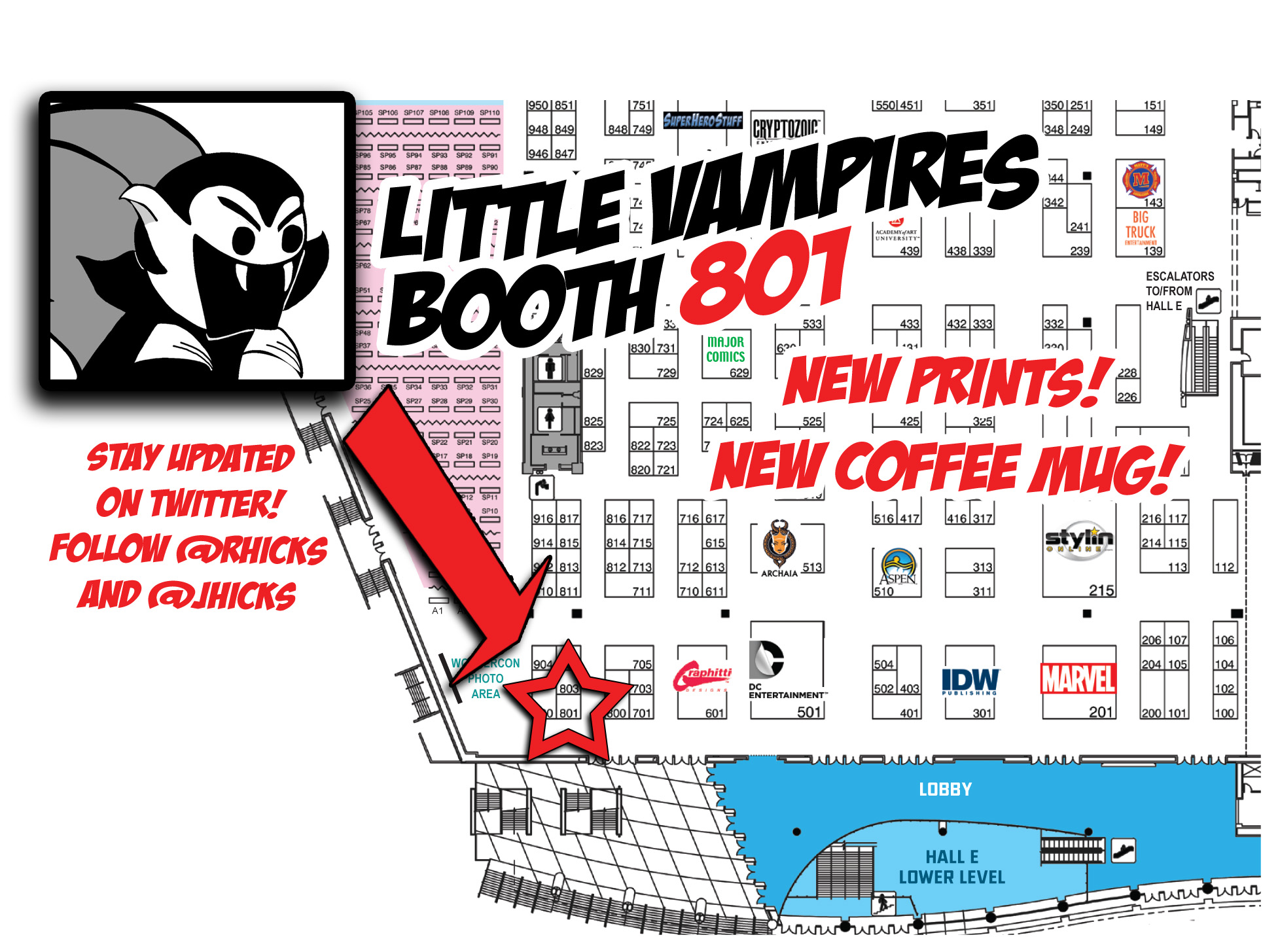 We won't be returning from WonderCon until late Sunday night, so Monday's comic may not be up until Monday afternoon. Thanks for your understanding. Convention preparation, especially for a show as big as WonderCon, can get in the way of the fun stuff, which is drawing!
The Little Banshee wishes everyone a Happy St. Patrick's Day, and so do I. Sláinte agus táinte! Health and wealth!