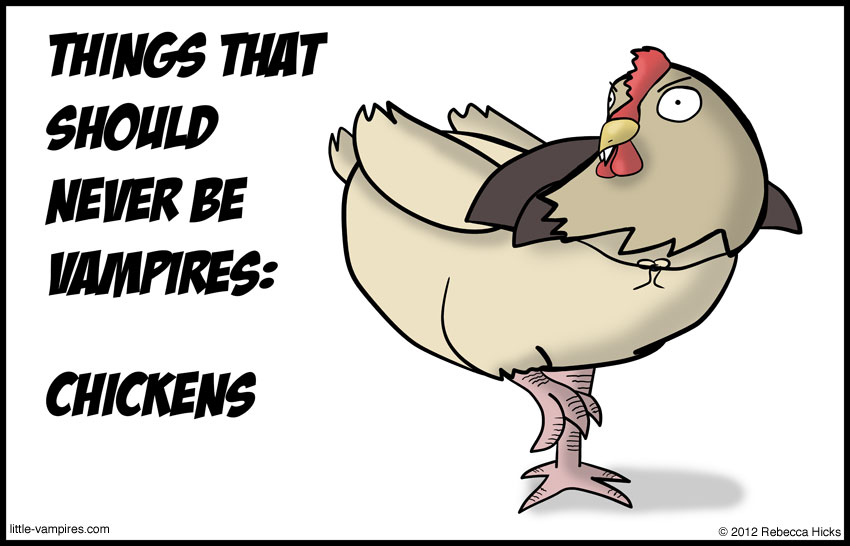 Appearances
CONVENTIONS
Sep

10‑12

2021

Rose City Comic Con

Oregon Convention Center | Portland, OR

Oct

1‑3

2021

MileHiCon

Denver Marriott Tech Center | Denver, CO

Nov

26‑28

2021

San Diego Comic-Con Special Edition

San Diego Convention Center | San Diego, CA

Dec

2‑5

2021

Emerald City Comic Con

Washington State Convention Center | Seattle, WA
Cluck cluck bleh.
Thanks to everyone that came by our booth at WonderCon this weekend! It was nonstop awesomeness. A big "Helllooooooo nurse!" to the Animaniacs for giving some love to a Little Vampire.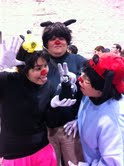 Extra special lovethanks to Dane and Ashlie of Monkey Minion Press!
I will be flying back to the my old stomping grounds in Kentucky for the Powell County Reading Celebration on Saturday, March 24. I'm looking at having a coffee meet-up in Lexington around 10:30 in the morning on the 24th. I'm thinking of meeting at Common Grounds again, but I know parking is tight. I'm also considering Starbucks locationss. I would love suggestions from my peeps with feet on the ground in Lexington.
I'll post the decided time and place on Wednesday's blog and on Facebook and Twitter.