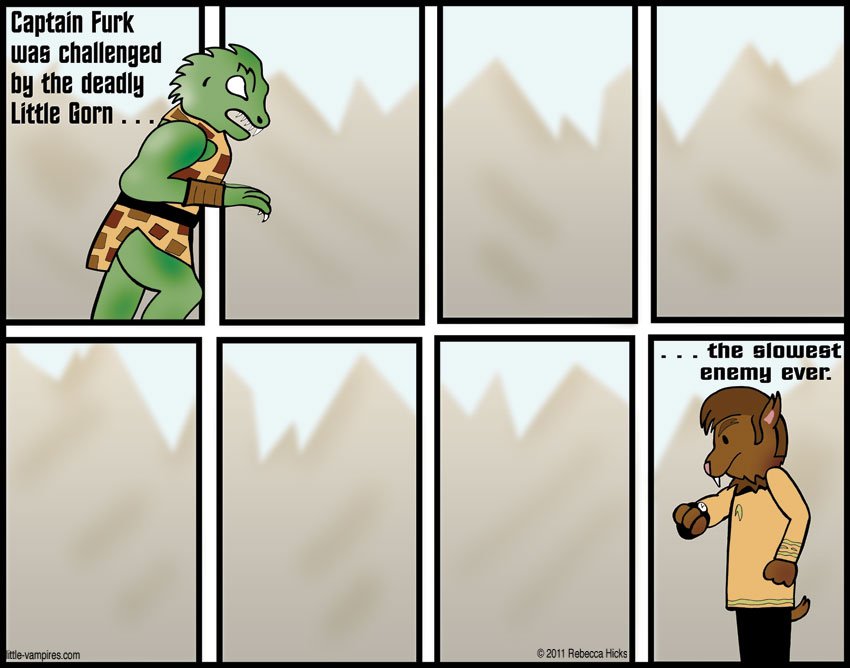 Appearances
CONVENTIONS
Sep

10‑12

2021

Rose City Comic Con

Oregon Convention Center | Portland, OR

Oct

1‑3

2021

MileHiCon

Denver Marriott Tech Center | Denver, CO

Nov

26‑28

2021

San Diego Comic-Con Special Edition

San Diego Convention Center | San Diego, CA

Dec

2‑5

2021

Emerald City Comic Con

Washington State Convention Center | Seattle, WA
I'm experiencing another space/time continuum thingy. I'm writing before I leave for WonderCon in San Francisco, but this will be posted before I get back from San Francisco.
So like last week, I will say thank you to everyone that stopped by (will stop by) our booth at WonderCon. It was great to see (will be great to see) you all.
This is why web cartoonists are insane, you know. We are unstuck in time.