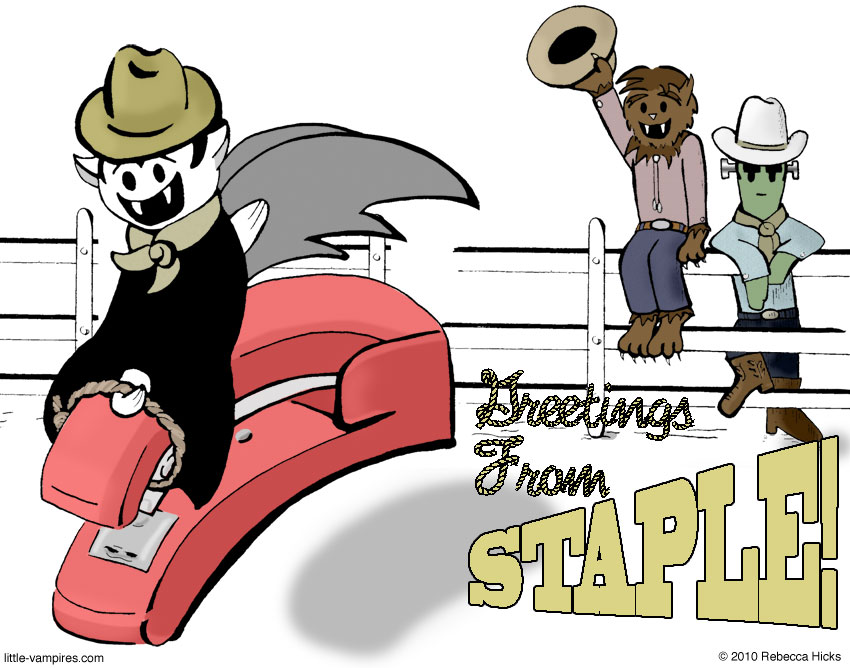 Appearances
CONVENTIONS
Sep

10‑12

2021

Rose City Comic Con

Oregon Convention Center | Portland, OR

Oct

1‑3

2021

MileHiCon

Denver Marriott Tech Center | Denver, CO

Nov

26‑28

2021

San Diego Comic-Con Special Edition

San Diego Convention Center | San Diego, CA

Dec

2‑5

2021

Emerald City Comic Con

Washington State Convention Center | Seattle, WA
It's convention season again, and the first stop on our whirlwind tour of places we can afford to get to is Staple! in Austin, Texas. We'll be at table 3 in the auditorium this Saturday, March 6. We'd love to see all our Texas peeps, so come pay us a visit.
This week's comic is a modified version of the art I did for this year's Staple! program book. It's a sequel, of sorts, to last year's program book art, which was modified to become one of our most successful prints.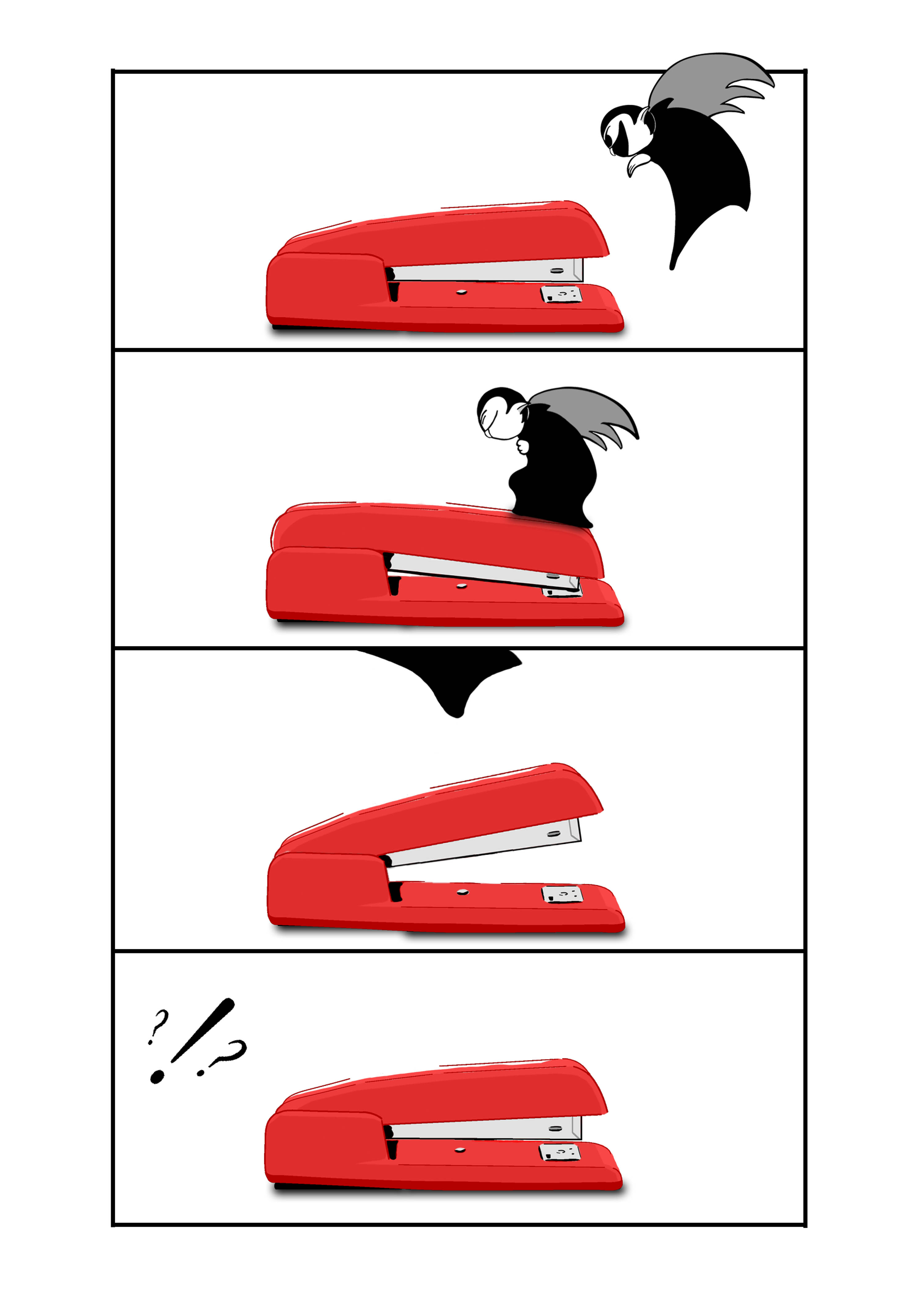 Cowboy Little Vampires made me think of our buds at Zombie Ranch. No idea why.
UberLunatics Barbara, Elijah, and Lucas Bixby are raising money for the American Cancer Society by participating in the Relay for Life. This means a lot to me personally since my dad is a cancer survivor, and my cat is currently fighting cancer. You can help me tell cancer to "suck it!" by making a donation at the following sites:
If you make a donation, send me an e-mail. The Little Vampires do love kind big people.