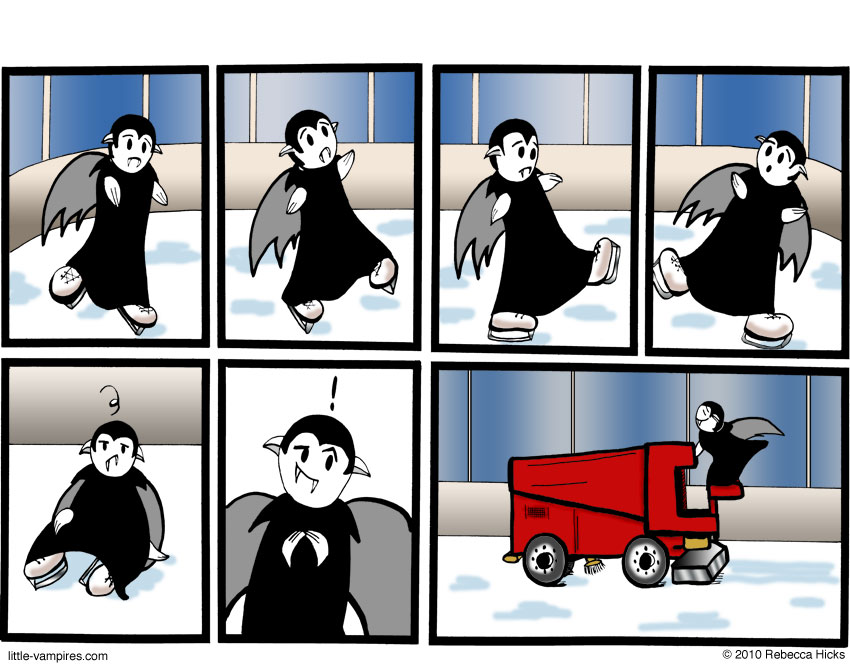 Appearances
CONVENTIONS
Sep

10‑12

2021

Rose City Comic Con

Oregon Convention Center | Portland, OR

Oct

1‑3

2021

MileHiCon

Denver Marriott Tech Center | Denver, CO

Nov

26‑28

2021

San Diego Comic-Con Special Edition

San Diego Convention Center | San Diego, CA

Dec

2‑5

2021

Emerald City Comic Con

Washington State Convention Center | Seattle, WA
What is the secret appeal of the Zamboni? It is a Zen machine, so soothing to watch, so graceful as it smooths the ice. It is beautiful in its simplicity. It has but one purpose, and it fulfills that purpose without complaint. Perhaps that is the secret of its appeal.
Or maybe it's just a machine with an awesomely funny name.
Our convention season began at the Long Beach ComicCon Comic Expo this past weekend, and it began with finger lickin' awesomeness! UberLunatic Laura made the convention complete by getting us coffee, upgrading her status to UberLunatic and Minion in Good Standing. We got to see Ruben of Penny Comics fame for the first time in years! He still has great hair, and still has a great comic. We met a lot of cool new people, and it looks like we made a lot of cool new fans. And to add to the awesomeness, our table was next to David Malki's, creator of WonderMark. We're fans of his. Like fanboy/fangirl fans. We tried our hardest, but we think our conversations with him were still a bit too much like Chris Farley interviewing Paul McCartney.
"Do you remember … that time in WonderMark, you were like … like … umm, in the comic, like from here on out I'm a stove cat? You remember that? Yeah. That was awesome."
We were kind of like that.
I'll leave you with a wee bit of mirth from UberLunatic Brianna, who sent me this picture of a Little Vampire showing his joy about what she had found at the grocery store.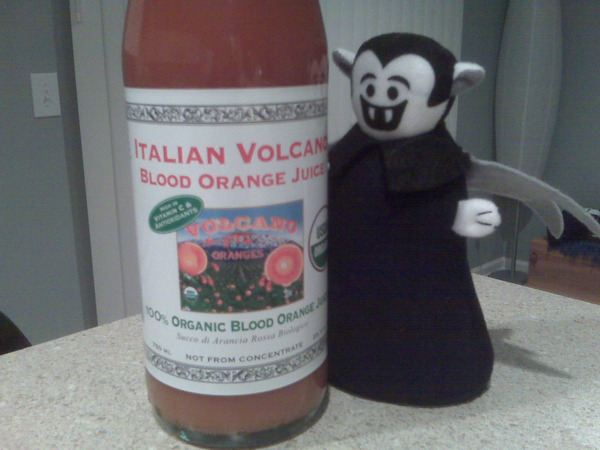 You can get your own Little Vampire at the Lunasea Studios store!