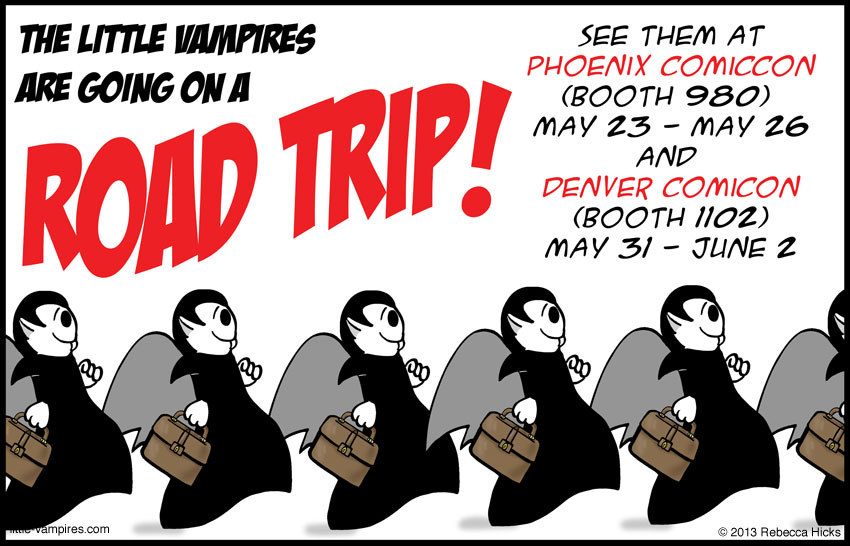 Appearances
CONVENTIONS
Sep

10‑12

2021

Rose City Comic Con

Oregon Convention Center | Portland, OR

Oct

1‑3

2021

MileHiCon

Denver Marriott Tech Center | Denver, CO

Nov

26‑28

2021

San Diego Comic-Con Special Edition

San Diego Convention Center | San Diego, CA

Dec

2‑5

2021

Emerald City Comic Con

Washington State Convention Center | Seattle, WA
I have been having so much fun drawing comics based on the hilarious ideas you all submitted to the Top Hat of Random Topics. But I must leave the drawing board so I can appear at two wonderful conventions!
Phoenix Comicon and Denver Comicon are back-to-back, so James and I are hitting the road for a longer stretch of time than usual. Our wonderfulwonderfulwonderful artist friends will be drawing Little Vampire guest comics for you all while we're away. I wish I could show you each of the guest strips now because they are so awesome! I know you'll love them … just don't love them too much, you'll give me a complex. 😉
We'll be road tripping from Phoenix to Denver with our dear friends from Steam Crow Press. If you're interested in seeing what trouble we get into while careening through the Rockies in The VANotaur, follow us on Twitter (@RHicks, @jhicks, and @steamcrow).
Here's a map of our Phoenix location.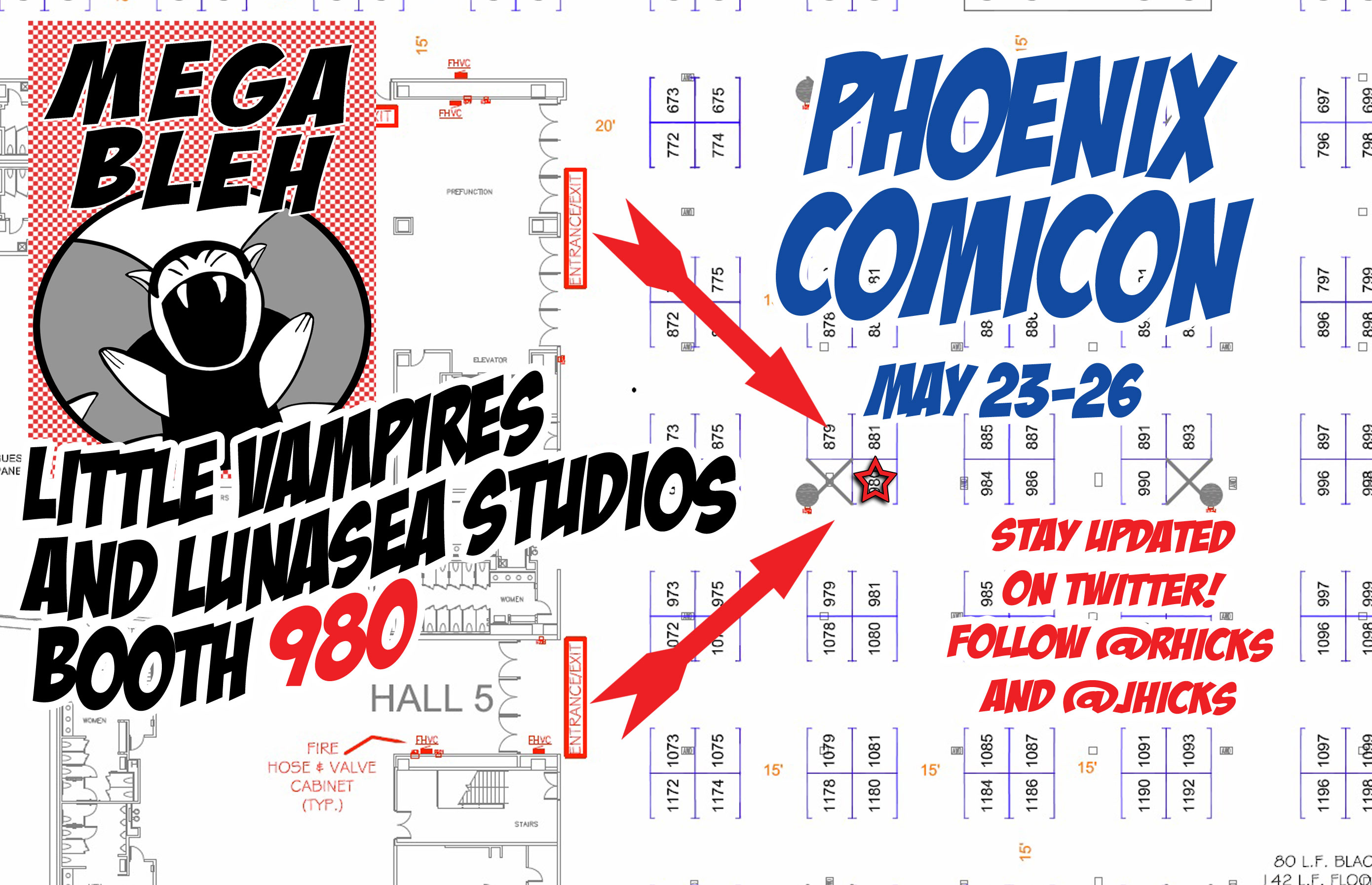 Here's a map of our Denver location.