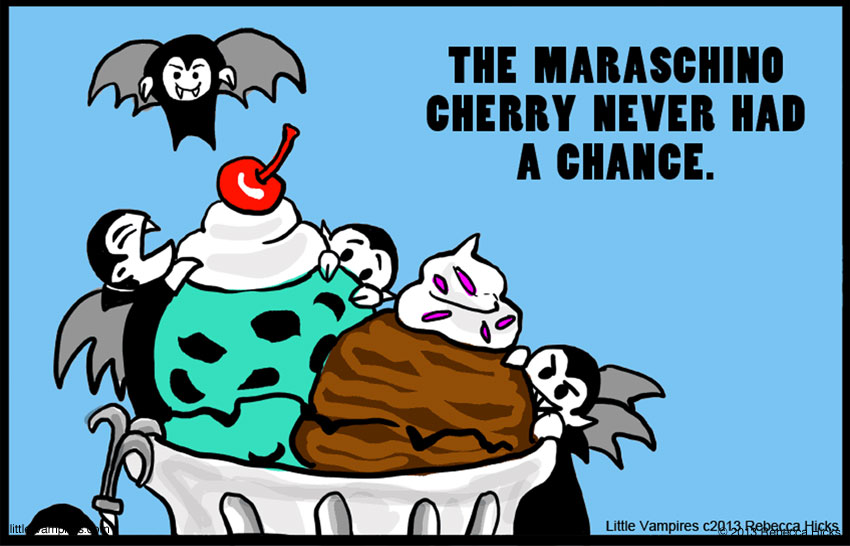 Appearances
CONVENTIONS
Sep

10‑12

2021

Rose City Comic Con

Oregon Convention Center | Portland, OR

Oct

1‑3

2021

MileHiCon

Denver Marriott Tech Center | Denver, CO

Nov

26‑28

2021

San Diego Comic-Con Special Edition

San Diego Convention Center | San Diego, CA

Dec

2‑5

2021

Emerald City Comic Con

Washington State Convention Center | Seattle, WA
The first guest comic comes from the fabulous-wearer-of-fabulous-boots, Jennie Breeden! Jennie is the creator of The Devil's Panties webcomic, a hilarious journal comic that doesn't usually involve Satanic porn. Usually.
Jennie is a big reason why I got into indy publishing and, eventually, webcomics. Waaaay back in 2006, James and I attended the Webcomics 103 panel at San Diego Comic-Con. Before that panel, all my publishing aspirations seemed unattainable, but that was because I saw only one path to achieving them. Jennie made me see a different path, a path less dependent on traditional publishing. Her inspiration led me to get a small press table at SDCC 2007, where the first Little Vampires book premiered.
She continues to be an inspiration to this day, not just with her work but with her work ethic. You think I appear at a lot of conventions? Check out Jennie's schedule. 🙂
We are both at Phoenix Comicon this weekend. The map of my location is below, and you can say hi to Jennie at Artist Alley Table 1616.