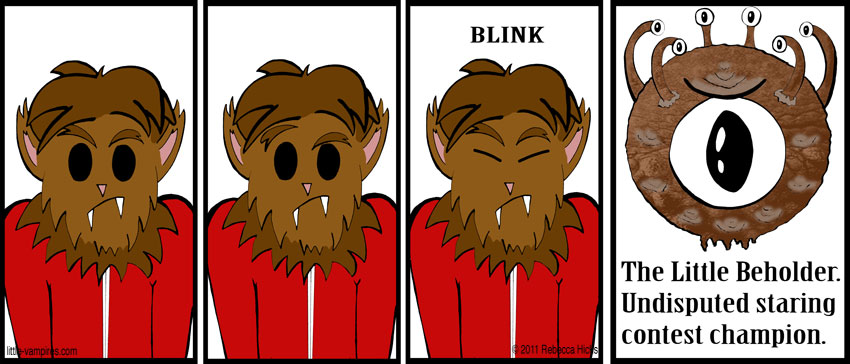 Appearances
CONVENTIONS
Sep

10‑12

2021

Rose City Comic Con

Oregon Convention Center | Portland, OR

Oct

1‑3

2021

MileHiCon

Denver Marriott Tech Center | Denver, CO

Nov

26‑28

2021

San Diego Comic-Con Special Edition

San Diego Convention Center | San Diego, CA

Dec

2‑5

2021

Emerald City Comic Con

Washington State Convention Center | Seattle, WA
The Beholder might not have hands (or paws). But that doesn't mean he doesn't have mad skills. This comic is for all my role-playing peeps! Anyone else out there have to deal with the "Dungeons and Dragons is the gateway drug to Satanism" crowd when they first started playing? I respectfully disagree with that point of view, of course. In my experience, deriving enjoyment from the use of your imagination is only a gateway drug to cartooning.
We will be exhibiting with the amazing Alina Pete of Weregeek at Phoenix Comicon this weekend! Soooo looking forward to seeing our AZ friends and fans, and meeting new fans! Come see us at booth 601.
I'll be doing sketch card commissions at the convention. If any fans would like me to get a jump on a commission request, send me an E-mail, Tweet, or tell me what you'd like in the comments below. Full color cards are $10, and black and white are $5.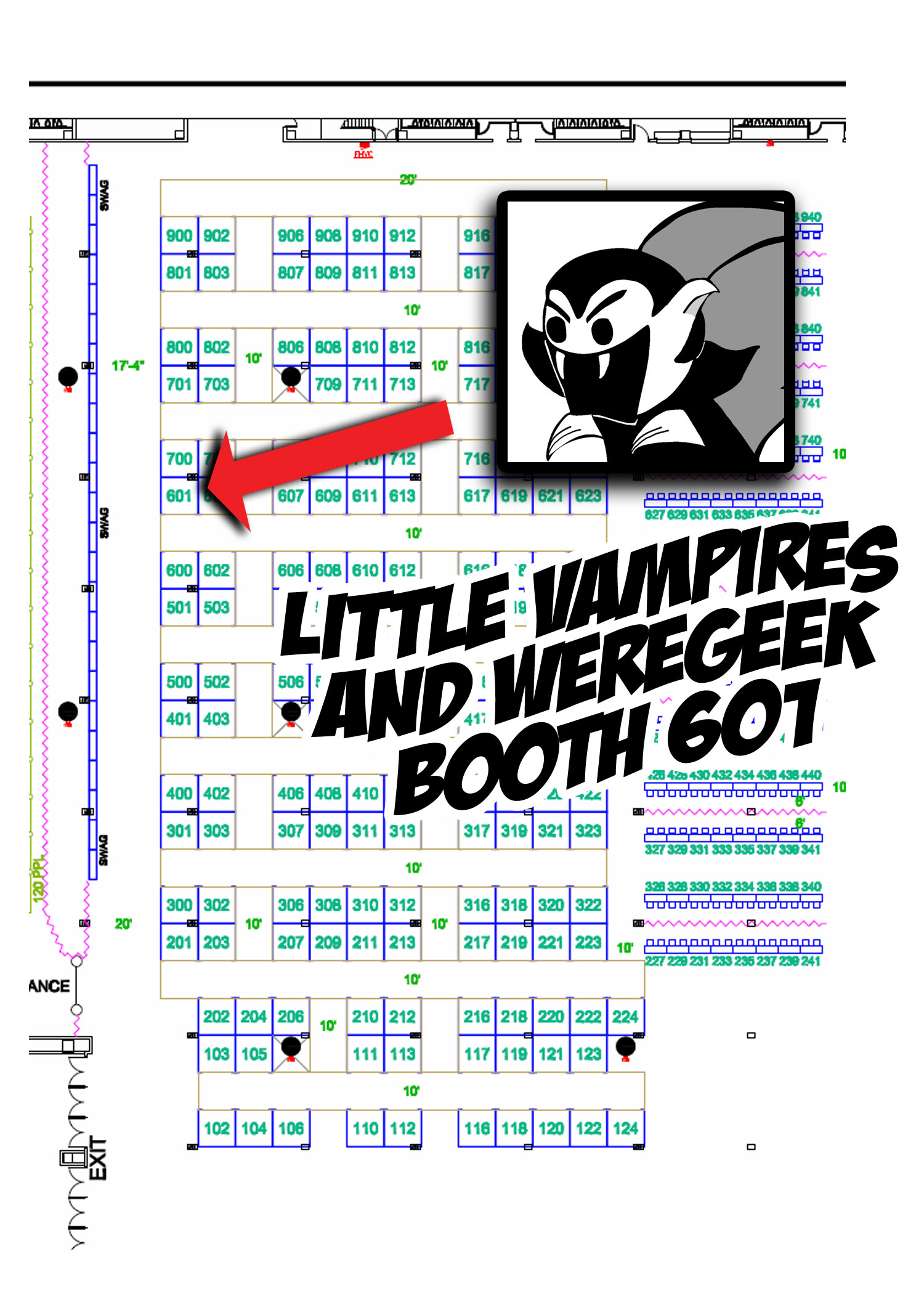 A few weeks ago I mentioned that I auditioned for an upcoming television pop culture trivia game show. I never got a call back, so it looks like I didn't make it past the audition part of the process. Minor bummer! I'll just have to make my money the old fashioned way, by selling funny pictures that I've drawn. 🙂
Buuuuuuut, the friend that came with me to the audition, whom I shall call by his codename Mr. Amos, DID get a call back! He sent in the ten-page follow up application (ten pages!!!!), and is waiting for the final confirmation that he will be on the show! OMG so much happy squeeeeee! I'll keep everyone posted about his possible appearance. Until then, keep your fingers crossed! This would be such an amazing thing to happen to him.
And when the story has an ending of sorts (I would like the "Mr. Amos wins a million dollars" ending thank you very much), I'll write about the entire experience. Because Hollywood experiences are a fun read, let me tell you.