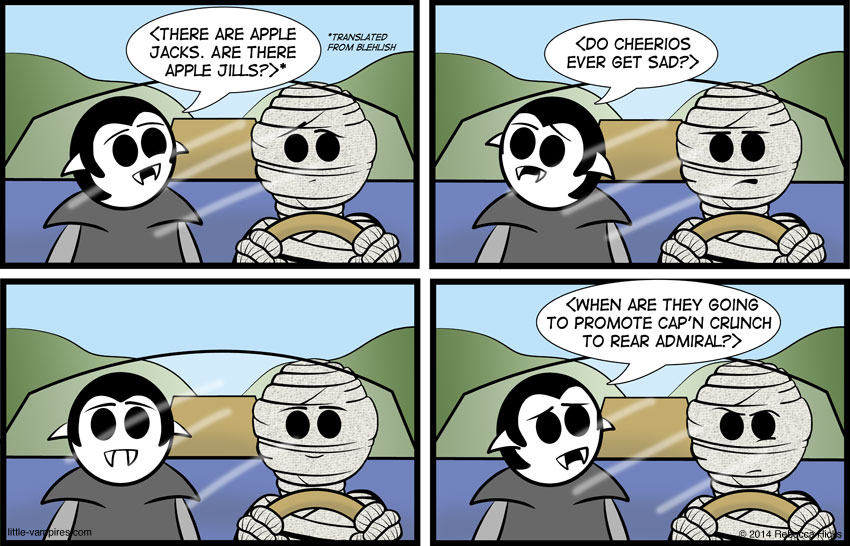 Appearances
CONVENTIONS
Sep

10‑12

2021

Rose City Comic Con

Oregon Convention Center | Portland, OR

Oct

1‑3

2021

MileHiCon

Denver Marriott Tech Center | Denver, CO

Nov

26‑28

2021

San Diego Comic-Con Special Edition

San Diego Convention Center | San Diego, CA

Dec

2‑5

2021

Emerald City Comic Con

Washington State Convention Center | Seattle, WA
Radu is a cereal killer of conversations.
The fabulous Cerridwen and Holly, the PBS fans behind the Pretty Boss Shows blog, posted this amazing picture of a Little Vampire enjoying some Dr. Seuss. If you look just below the center of the right page, you can see a Little Vampire helping the Who-ville residents get their voices heard. What an awesome idea, having artists add their work to a copy of Horton Hears a Who!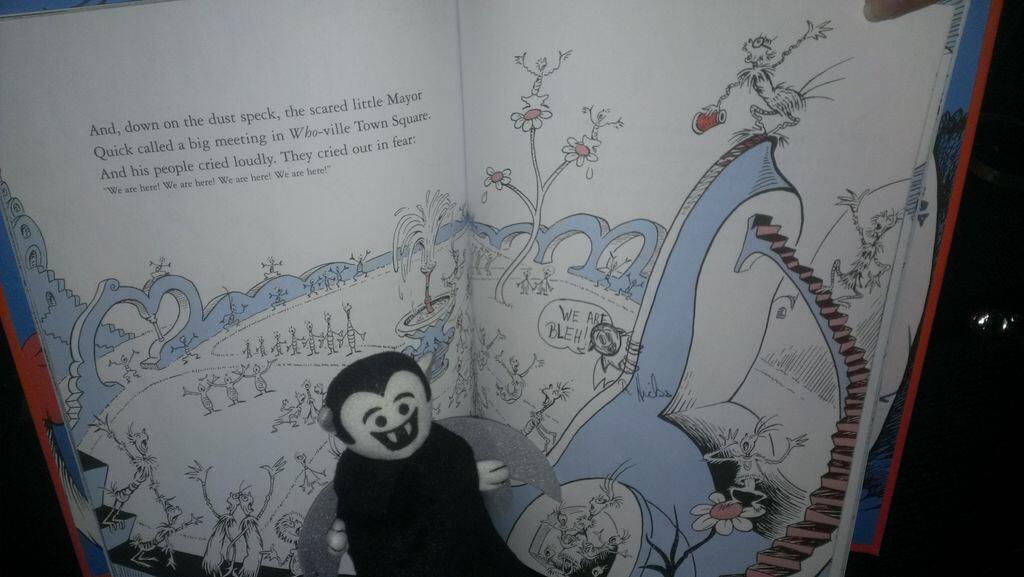 And that's Cerridwen with a hard C. My Celtic ancestors didn't believe in no soft C's.