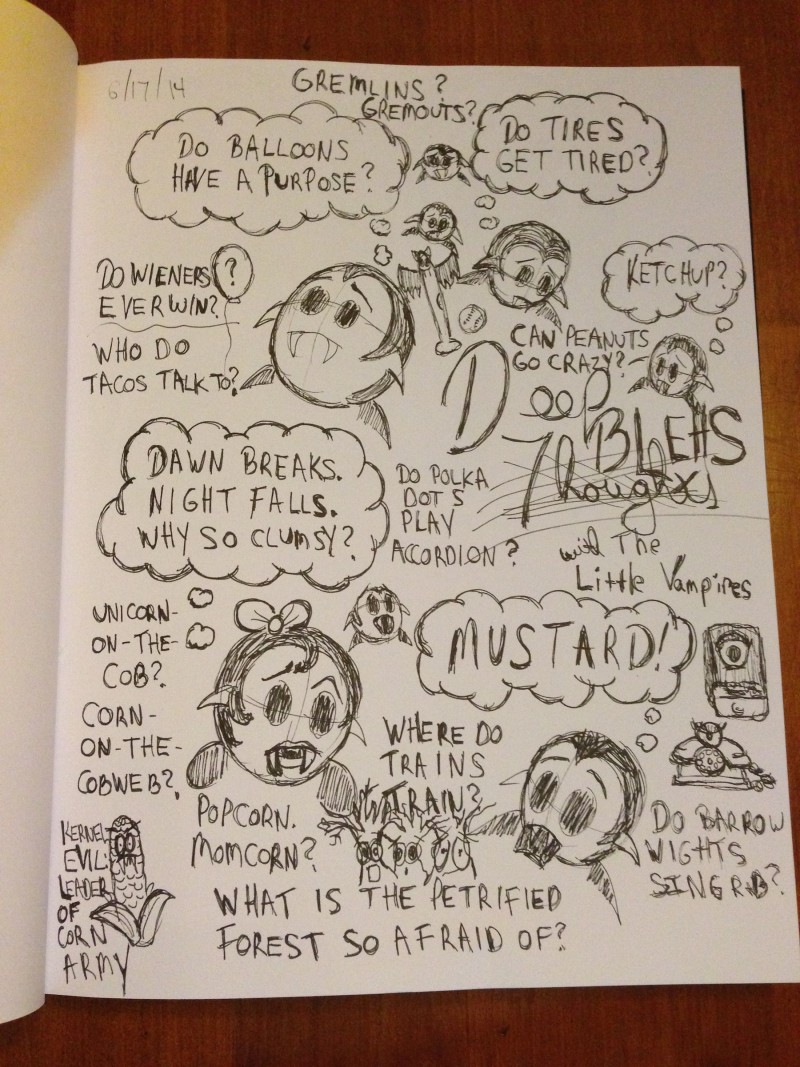 Appearances
CONVENTIONS
Sep

10‑12

2021

Rose City Comic Con

Oregon Convention Center | Portland, OR

Oct

1‑3

2021

MileHiCon

Denver Marriott Tech Center | Denver, CO

Nov

26‑28

2021

San Diego Comic-Con Special Edition

San Diego Convention Center | San Diego, CA

Dec

2‑5

2021

Emerald City Comic Con

Washington State Convention Center | Seattle, WA
This is what happens when the Little Vampires have too much time to think about things and when I sketch while in a moving vehicle.
We are back from our epic two-week road trip, which means it's party time! And by party I mean unpack, do inventory, do post-con financial and tax-related work, respond to e-mails, send out e-mails to new contacts made during the conventions, get groceries, do commissions, meet deadlines for project I can't talk about yet, and create a new comic for Friday that will continue the boxes arc.
And call my mom. Of course. 🙂
Thanks again to Daniel, Dawna, and Kaid of Steam Crow for hosting us, rooming with us, and driving through high winds in three states in the mighty Vanotaur. Steam Crow wins the coveted King of the Road award, which I just made up just now.