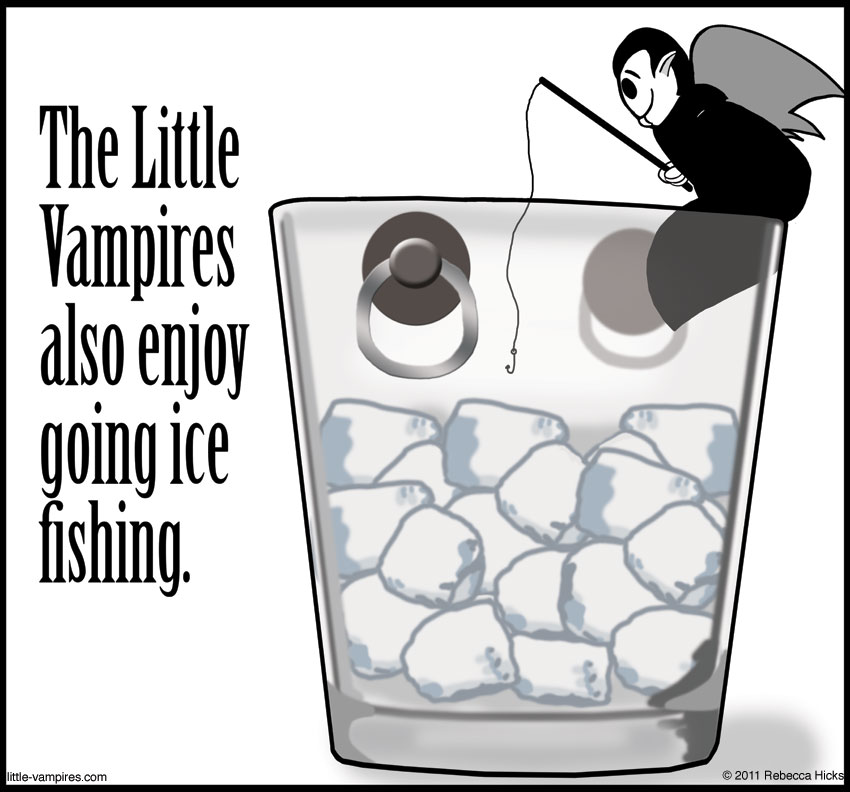 Appearances
CONVENTIONS
Sep

10‑12

2021

Rose City Comic Con

Oregon Convention Center | Portland, OR

Oct

1‑3

2021

MileHiCon

Denver Marriott Tech Center | Denver, CO

Nov

26‑28

2021

San Diego Comic-Con Special Edition

San Diego Convention Center | San Diego, CA

Dec

2‑5

2021

Emerald City Comic Con

Washington State Convention Center | Seattle, WA
What can I say, the Little Vampires are very literal little guys.
The character page for Frank is up! Read all about your favorite reanimated green guy by going to the character drop down menu.
If you have questions about any of the characters that you would like answered, leave a comment or send me an e-mail or tweet. I'll post answers on the character's page. Do the same if there's a little monster from folklore that you would like to see appear in the comic, or a monster that has already appeared that you would like to see more of.
San Diego and Seattle area fans! I'll be exhibiting at ConDor and Emerald City Comic-Con, and I plan on drawing fantasy, sci-fi, and horror sketch cards to (hopefully) sell. I love drawing the Little Vampires and crew, but I love to stretch my drawing muscles, for they are flabby and wimpy. So please tell me who you would like to see me draw. Be specific! Don't just tell me, "Star Trek!" Tell me, "Picard!" Don't just tell me, "Doctor Who!" Give me a number. Though I'm already getting a jump on the Doctor.