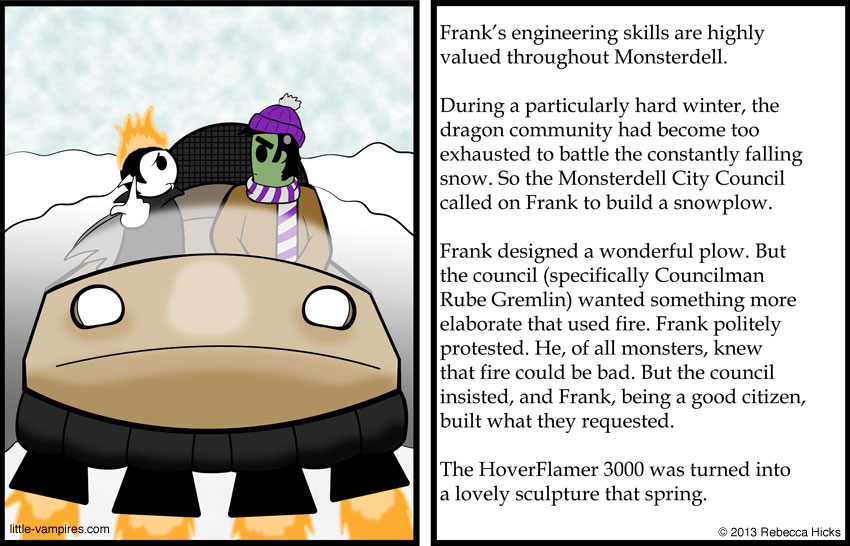 Appearances
CONVENTIONS
Sep

10‑12

2021

Rose City Comic Con

Oregon Convention Center | Portland, OR

Oct

1‑3

2021

MileHiCon

Denver Marriott Tech Center | Denver, CO

Nov

26‑28

2021

San Diego Comic-Con Special Edition

San Diego Convention Center | San Diego, CA

Dec

2‑5

2021

Emerald City Comic Con

Washington State Convention Center | Seattle, WA
UPDATE: Today's comic will post a little later than usual, but should be up before noon Pacific time. Thanks for your patience!
Today's comic is dedicated to everyone dealing with a harsh winter this year. May your snows melt, and may your head not catch fire. Unless you're into that kind of thing. Then flame on.
Holiday Cards!
This is the last week to request the annual holiday card! These cards are my way of saying thank you for all your support and love. Each year I create a different design. If you'd like to receive this year's holiday card, just e-mail your full name and snail mail address to me at rhicks@lunasea-studios.com. Let me know who you would like the card made out to, and if you'd like a special message of any kind.
Here's James with this year's card!