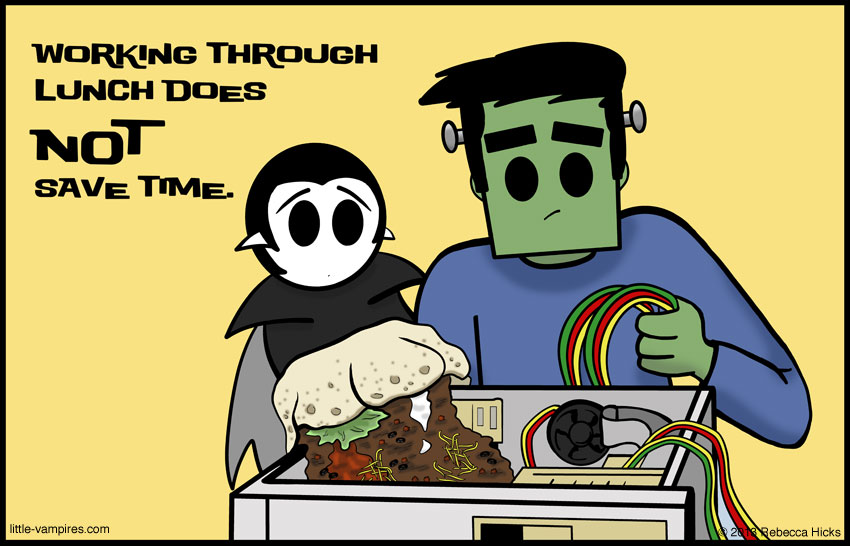 Appearances
CONVENTIONS
Sep

10‑12

2021

Rose City Comic Con

Oregon Convention Center | Portland, OR

Oct

1‑3

2021

MileHiCon

Denver Marriott Tech Center | Denver, CO

Nov

26‑28

2021

San Diego Comic-Con Special Edition

San Diego Convention Center | San Diego, CA

Dec

2‑5

2021

Emerald City Comic Con

Washington State Convention Center | Seattle, WA
Dedicated to all those lunchtime warriors who know that they shouldn't bring that meatball sub into their workspace but just can't take the time to take a real break.
This strip is based on "taco salad" and "computer repair," the two ideas I pulled from the Top Hat of Random Topics. Thanks to Arthur Neufeld and Cathi Greenwood for contributing these ideas to the hat!
It won't be long before we hit the road for Phoenix Comicon and Denver Comicon. Here's a map of our Phoenix location. I'll include a map of our Denver location soon.