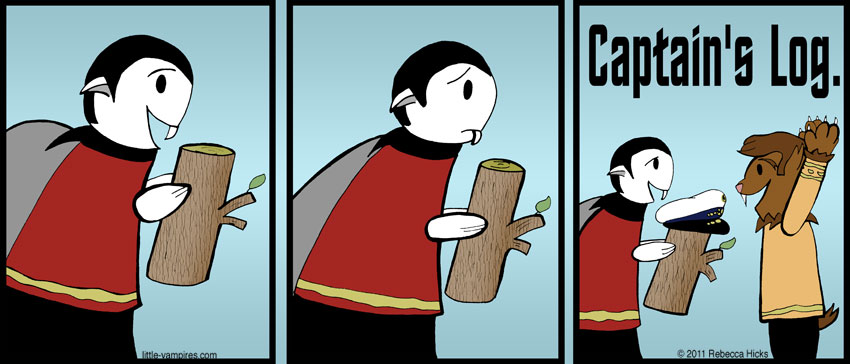 Appearances
CONVENTIONS
Sep

10‑12

2021

Rose City Comic Con

Oregon Convention Center | Portland, OR

Oct

1‑3

2021

MileHiCon

Denver Marriott Tech Center | Denver, CO

Nov

26‑28

2021

San Diego Comic-Con Special Edition

San Diego Convention Center | San Diego, CA

Dec

2‑5

2021

Emerald City Comic Con

Washington State Convention Center | Seattle, WA
Set phasers for pun.
A punless reminder that we have a brand new online store! And another punless reminder that we will be in Kentucky this weekend for the Powell County Reading Celebration. We?ll also be having a meet-up in Lexington; Common Grounds from 10:30-11:30 a.m. on the 26th.
If anyone coming to the meet-up or Reading Celebration would like to buy a specific piece of merch without paying for shipping, check out the new store, shoot me an e-mail and tell me what you?d like me to bring.