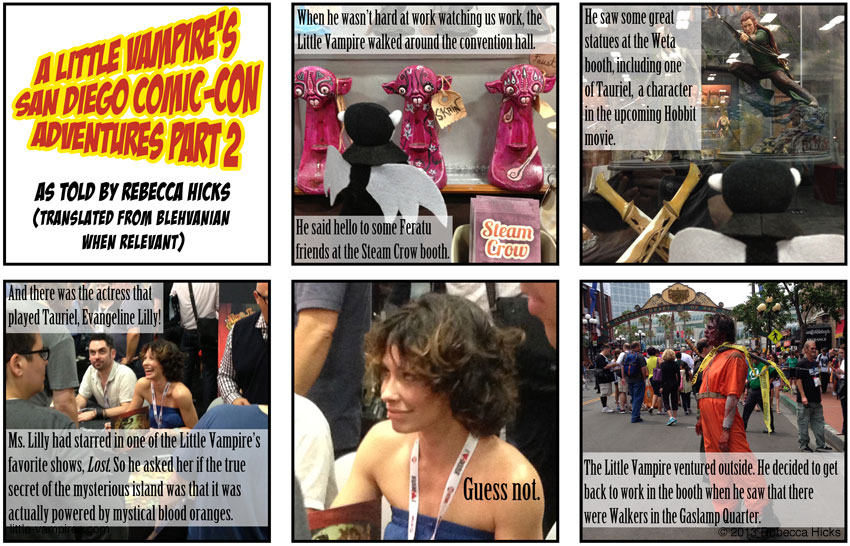 Appearances
CONVENTIONS
Sep

10‑12

2021

Rose City Comic Con

Oregon Convention Center | Portland, OR

Oct

1‑3

2021

MileHiCon

Denver Marriott Tech Center | Denver, CO

Nov

26‑28

2021

San Diego Comic-Con Special Edition

San Diego Convention Center | San Diego, CA

Dec

2‑5

2021

Emerald City Comic Con

Washington State Convention Center | Seattle, WA
The Little Vampire's San Diego Comic-Con adventures continue! I hope to share a little bit of this crazybig convention with those that couldn't make it. I actually escaped from the booth a bit this year, Little Vampire plush in tow, to take some pictures for you. Madness!
I went to The Doubleclicks, Molly Lewis, and Marian Call concert after the Friday of SDCC. Here's a picture of them on stage with the amazing guitarist Scott Barkan.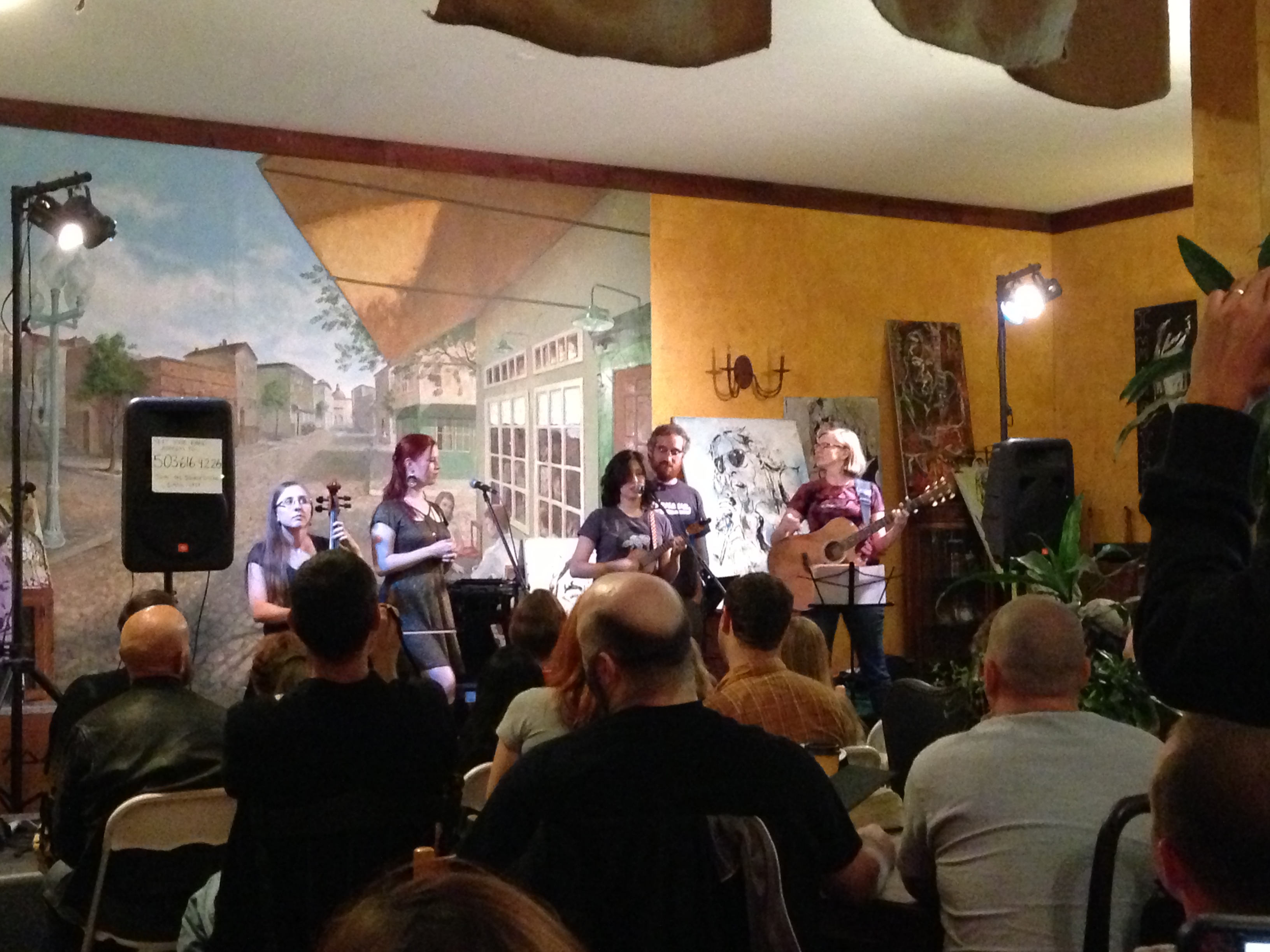 Speaking of The Doubleclicks … they released their latest video. It's amazing and makes me cry with geek girl pride and I'm in it. 🙂 Watch it HERE!
I'm in a music video!!!!!! OMG!!!!!