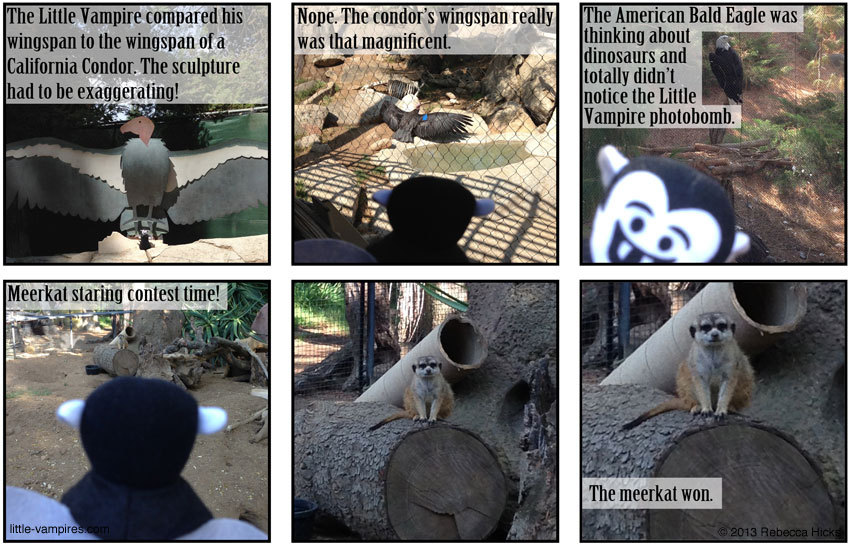 Appearances
CONVENTIONS
Sep

10‑12

2021

Rose City Comic Con

Oregon Convention Center | Portland, OR

Oct

1‑3

2021

MileHiCon

Denver Marriott Tech Center | Denver, CO

Nov

26‑28

2021

San Diego Comic-Con Special Edition

San Diego Convention Center | San Diego, CA

Dec

2‑5

2021

Emerald City Comic Con

Washington State Convention Center | Seattle, WA
I took Alina Pete to the San Diego Zoo Safari Park after we survived Comic-Con. Of course a Little Vampire tagged along.
I'm back at the comic drawing board, and new drawn comics will return on Monday. Yay!
I'm in a music video!!!!!! OMG!!!!! The Doubleclicks released their latest video. It's amazing and makes me cry with geek girl pride and I'm in it. Did I mention I'm in it? 🙂 Watch it HERE!