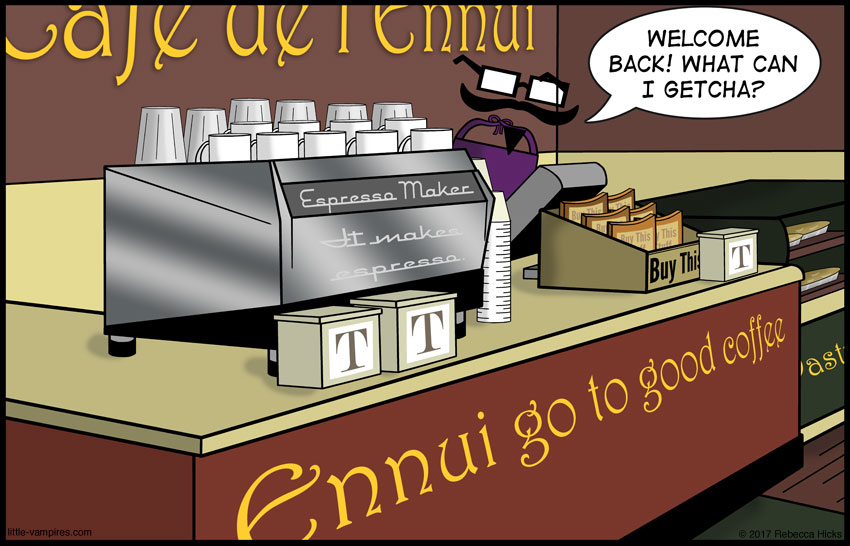 Appearances
CONVENTIONS
Sep

10‑12

2021

Rose City Comic Con

Oregon Convention Center | Portland, OR

Oct

1‑3

2021

MileHiCon

Denver Marriott Tech Center | Denver, CO

Nov

26‑28

2021

San Diego Comic-Con Special Edition

San Diego Convention Center | San Diego, CA

Dec

2‑5

2021

Emerald City Comic Con

Washington State Convention Center | Seattle, WA
Griff would like to welcome you to the Café de l'Ennui on this rainy day. Plug in your laptop, dive into a good book, or chat with your monster friends while sipping the best mochas in Monsterdell. Or don't do any of those things. It's your ennui, you feel that meh however you like.
My monster friends want to wish Mary Hicks and Liam Ross a very happy birthday!
You still have time to order a holiday gift for a bat lover, coffee lover, or book lover from the Luna Sea Studios store.
The Little Vampires Are Confused About Bats book is now available for sale HERE!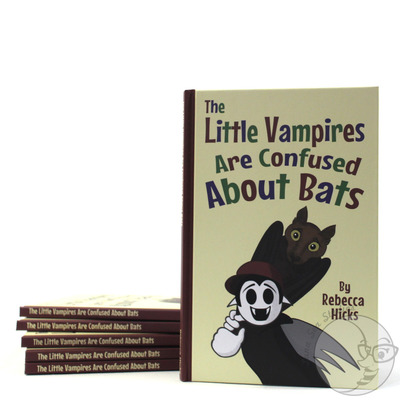 The "It's Never Too Hot For Coffee" art print is now available for sale HERE!
I don't just draw monsters, I also love drawing animals. Meet Professor Fuzzyface, who appears on an art print that would be perfect for a book lover. You can get the Books Are My Catnip art print HERE!