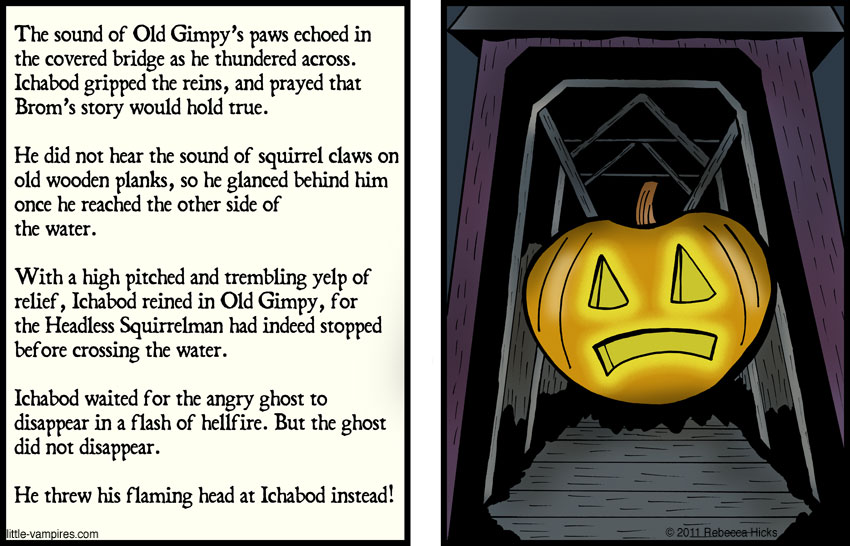 Appearances
CONVENTIONS
Sep

10‑12

2021

Rose City Comic Con

Oregon Convention Center | Portland, OR

Oct

1‑3

2021

MileHiCon

Denver Marriott Tech Center | Denver, CO

Nov

26‑28

2021

San Diego Comic-Con Special Edition

San Diego Convention Center | San Diego, CA

Dec

2‑5

2021

Emerald City Comic Con

Washington State Convention Center | Seattle, WA
The Little Vampires have been around in book and art form since 2007. But today is the second anniversary of the Little Vampires webcomic. Thank you so much for allowing me to entertain you with the continued misadventures of the Little Vampires via the magic of the internets!
As a thank you, I've created a Halloween Jack-o'-lantern stencil that you are free to use. Download and print out the PDF and carve away! If you make a Little Vampire-o'-lantern, please send pictures. Like Uberlunatic Arin Hembd did!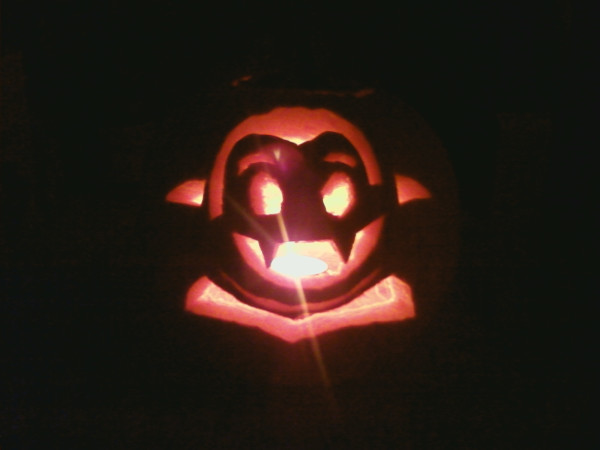 Be sure to trick-or-treat at Artist Alley table 1003 at Long Beach Comic-Con this weekend! I'll be handing out treats on Sunday, the 30th. Better stop by early. I cannot promise that I won't eat all the candy before noon.