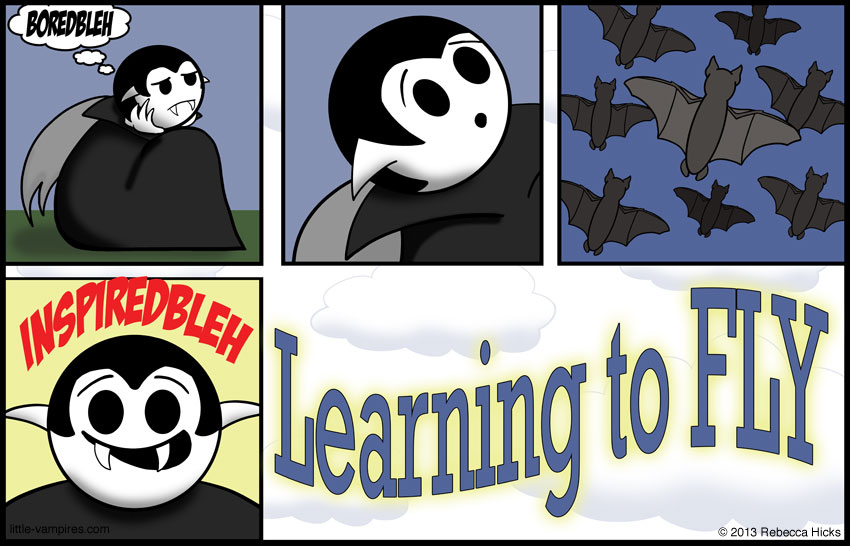 Appearances
CONVENTIONS
Sep

10‑12

2021

Rose City Comic Con

Oregon Convention Center | Portland, OR

Oct

1‑3

2021

MileHiCon

Denver Marriott Tech Center | Denver, CO

Nov

26‑28

2021

San Diego Comic-Con Special Edition

San Diego Convention Center | San Diego, CA

Dec

2‑5

2021

Emerald City Comic Con

Washington State Convention Center | Seattle, WA
A Little Vampire's wings are better for flapping about than for flying. Which means if he wants to fly, then he needs to get … creative. See what crazy schemes this Little Vampire concocts to get airborne in the coming comics.
Kentucky Appearances
We are traveling to Kentucky to visit family and friends, but will also be appearing at the Powell County Reading Celebration on March 16, and at the Lexington Comic & Toy Convention on March 16 and 17. Come see us at either (or both) of these events.