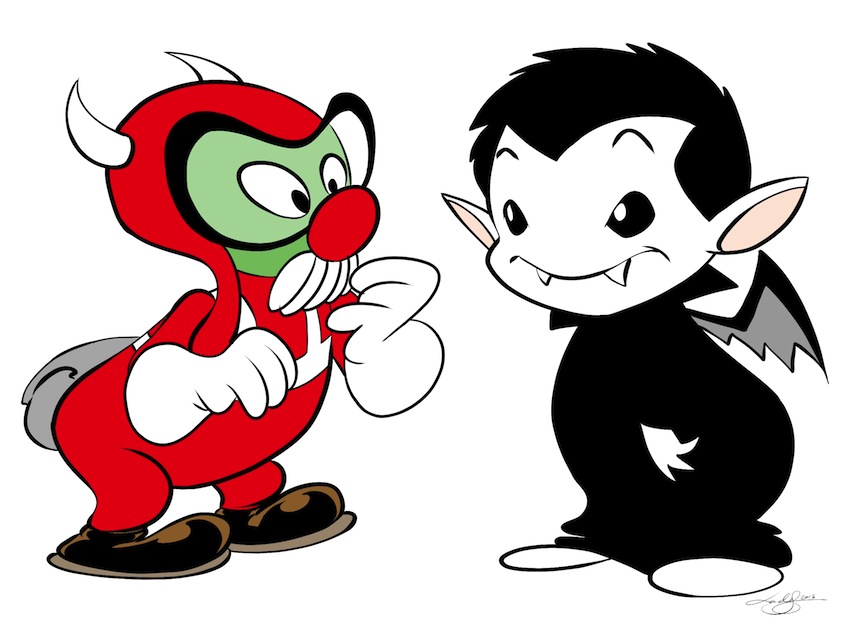 Appearances
CONVENTIONS
Sep

10‑12

2021

Rose City Comic Con

Oregon Convention Center | Portland, OR

Oct

1‑3

2021

MileHiCon

Denver Marriott Tech Center | Denver, CO

Nov

26‑28

2021

San Diego Comic-Con Special Edition

San Diego Convention Center | San Diego, CA

Dec

2‑5

2021

Emerald City Comic Con

Washington State Convention Center | Seattle, WA
This is the final guest comic! It comes to us from the beardly-huggy-bear-of-a-man known as Lar DeSouza, the artist behind Least I Could Do and Looking for Group. The only thing greater than Lar's artistic ability is the size of his heart. I have never met someone so loving and generous and encouraging to other artists, and to humanity in general. Look up "good people" in the dictionary and there's nothing there but a picture of Lar.
Lar drew this Little Vampire and Gremlin when he heard about my appliance troubles. My refrigerator and washing machine broke in the same week. Naturally I blamed gremlins for turning me into a starving hobo wearing very smelly socks. 🙂 Lar responded by drawing this little guy. If you're unfamiliar with the cartoon and animation history that inspired Lar's character, then you can read about it here and here.
I'm back home and back at the drawing board, so I will have a new strip for you on Monday. Thanks again for enjoying these amazing guest comics!