Appearances
CONVENTIONS
Sep

10‑12

2021

Rose City Comic Con

Oregon Convention Center | Portland, OR

Oct

1‑3

2021

MileHiCon

Denver Marriott Tech Center | Denver, CO

Nov

26‑28

2021

San Diego Comic-Con Special Edition

San Diego Convention Center | San Diego, CA

Dec

2‑5

2021

Emerald City Comic Con

Washington State Convention Center | Seattle, WA
I will be appearing at Scarefest in Lexington, Kentucky and James will be appearing at the Funny Book Fest at Long Beach Comicon the weekend of September 12th. We will both be at Rose City Comic Con in Portland, Oregon the weekend of September 19th. Look for details in upcoming blog posts!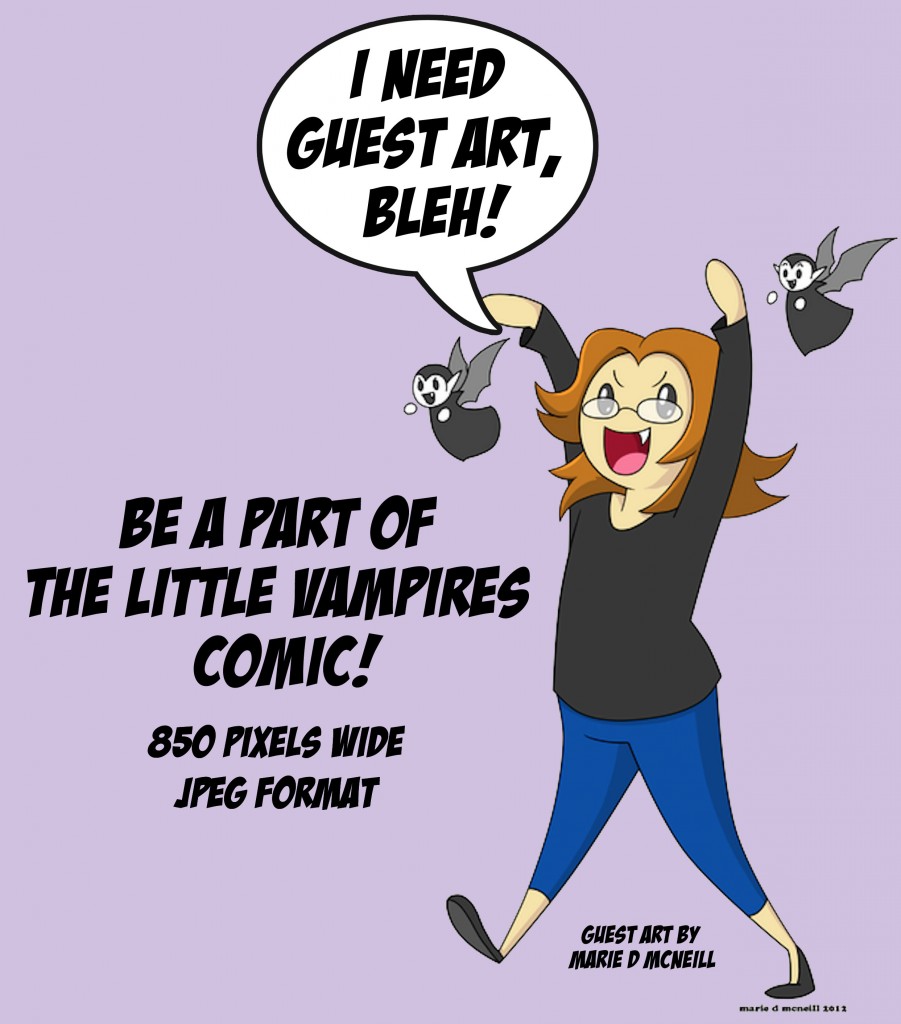 The amazing artist Marie D McNeill contributed this piece of me with my Little Vampire friends, but you don't have to be a professional artist like her to join in the comic strip fun! All you have to do is have fun drawing within the following guidelines:
Draw Little Vampires or any of their monster friends doing something related to sports. Keep the content all ages.
The art can be one single panel or multiple panels. It can be black and white or color. It doesn't even have to be a drawing. Photos would be great too!
The file you send must be a jpeg, and must be 850 pixels wide.
Send the art to rhicks@lunasea-studios.com by Wednesday, September 9th. Please let me know how you would like to be credited, and include any links you'd like to include in your credit.