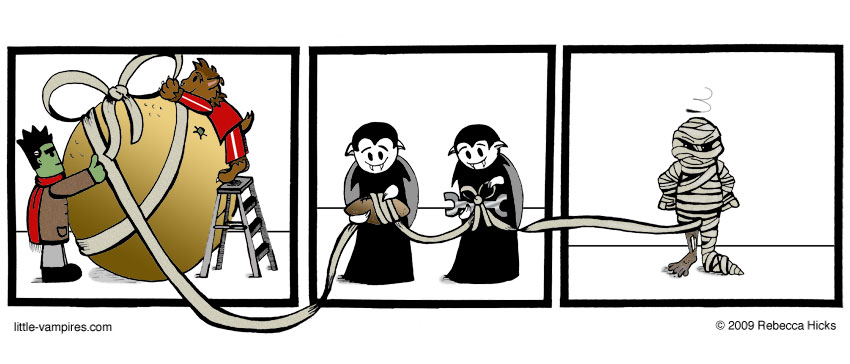 Appearances
CONVENTIONS
Sep

10‑12

2021

Rose City Comic Con

Oregon Convention Center | Portland, OR

Oct

1‑3

2021

MileHiCon

Denver Marriott Tech Center | Denver, CO

Nov

26‑28

2021

San Diego Comic-Con Special Edition

San Diego Convention Center | San Diego, CA

Dec

2‑5

2021

Emerald City Comic Con

Washington State Convention Center | Seattle, WA
There is one thing on the wish list of every Little Vampire: blood oranges. The Little Vampires are convinced that blood oranges contain actual blood, which means the eating of a blood orange makes them very fierce indeed.
Wolfie loves sports, and Frank loves gardening and tooling around in his machine shop, so they're both easy to get gifts for.
And Mumsy? All he wants for Christmas is a nice new wrap.
Have a wonderful holiday everyone! And happy birthday Elijah!