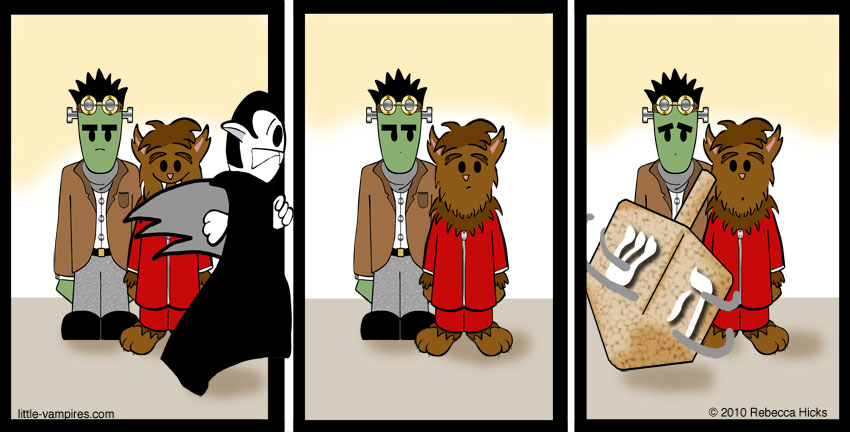 Appearances
CONVENTIONS
Sep

10‑12

2021

Rose City Comic Con

Oregon Convention Center | Portland, OR

Oct

1‑3

2021

MileHiCon

Denver Marriott Tech Center | Denver, CO

Nov

26‑28

2021

San Diego Comic-Con Special Edition

San Diego Convention Center | San Diego, CA

Dec

2‑5

2021

Emerald City Comic Con

Washington State Convention Center | Seattle, WA
The Little Vampires love dreidels because they're a big person thing that's just their size. But just like the other big people things that the Little Vampires play with, the dreidel usually spins out of their control.
Happy Hanukkah to all the Little Vampire fans that know how to properly spin a dreidel without it turning against them. Kol Tuv!
Speaking of December holidays, a reminder to everyone that's interested in receiving the 2010 Little Vampires Christmas card to e-mail your snail mail address to rhicks@lunasea-studios.com. I'd be happy to mail cards outside of the U.S. so don't hesitate to request one! And if you're looking for a holiday gift for yourself or another Little Vampire fan, I'm selling the original art that is being used on the cards! A Little Vampire, Frank, Elsa, and Wolfie are featured in their Nutcracker costumes.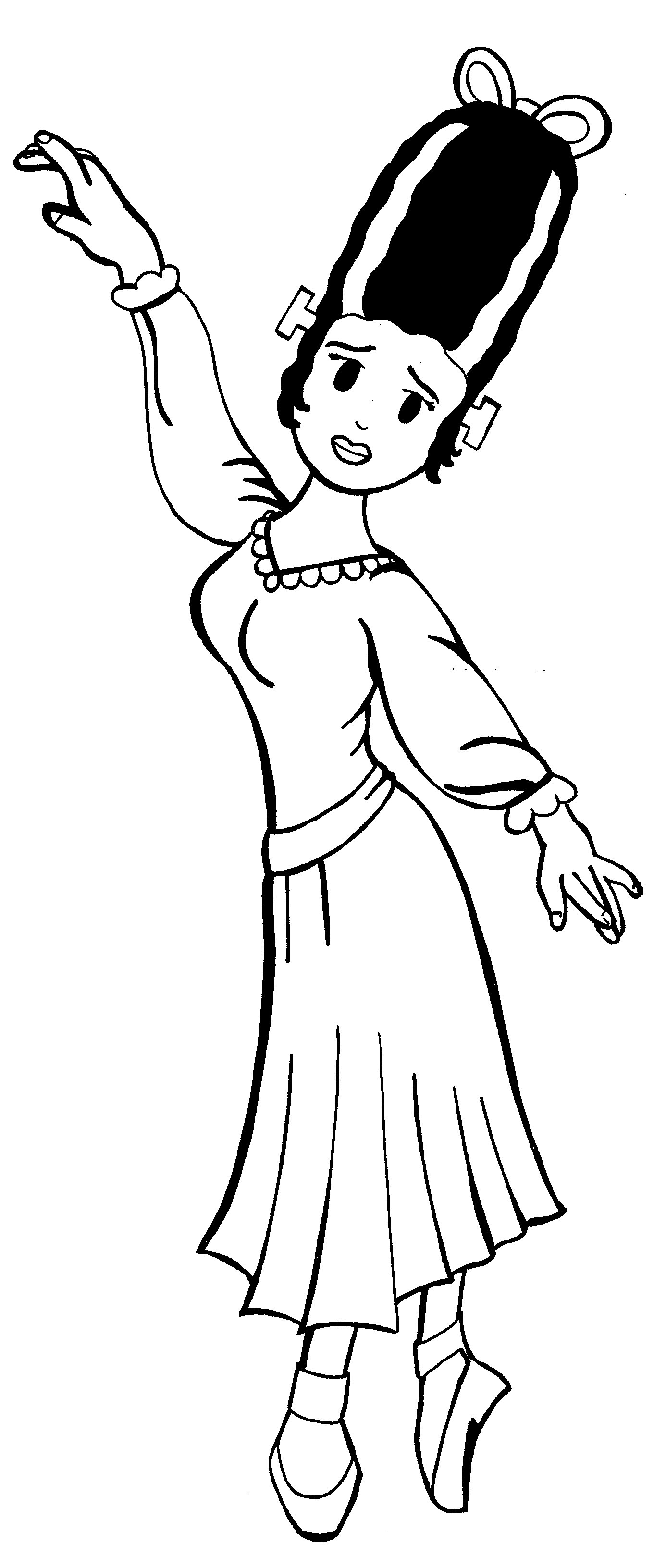 You can bid on each piece at eBay. Just follow the links below. But hurry, you only have until December 7th to get in your bid!