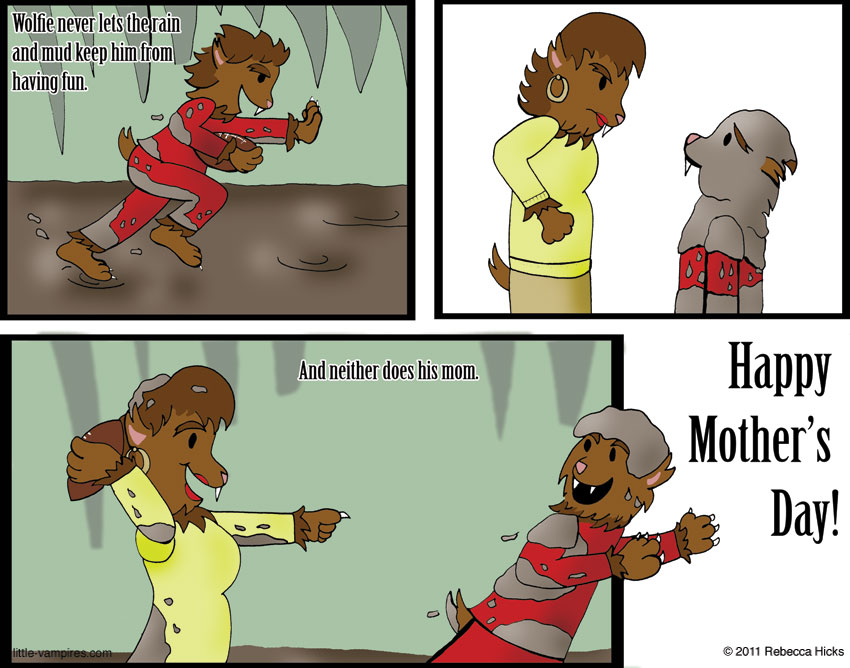 Appearances
CONVENTIONS
Sep

10‑12

2021

Rose City Comic Con

Oregon Convention Center | Portland, OR

Oct

1‑3

2021

MileHiCon

Denver Marriott Tech Center | Denver, CO

Nov

26‑28

2021

San Diego Comic-Con Special Edition

San Diego Convention Center | San Diego, CA

Dec

2‑5

2021

Emerald City Comic Con

Washington State Convention Center | Seattle, WA
UPDATE: Now in color!
Sorry for the delay on the colors. They'll be up later today. Something came up this week, something I can't really talk about until Friday. It's a good thing, don't worry. 🙂 I just don't want to jinx it.
Happy Mother's Day to all the awesome, fun, supportive moms out there. Special Happy Mother's Day to all the brand new moms, specifically my dear friends Kim and Cathy. I wish you only had mud to clean-up. 😉
Come visit the Little Vampires at the Bats Day in the Fun Park Black Market this Saturday!