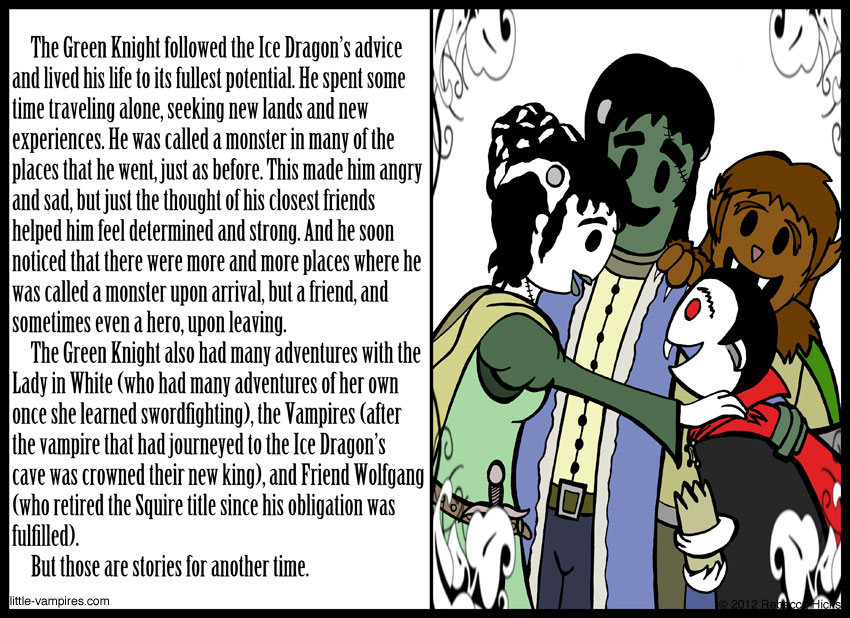 Appearances
CONVENTIONS
Sep

10‑12

2021

Rose City Comic Con

Oregon Convention Center | Portland, OR

Oct

1‑3

2021

MileHiCon

Denver Marriott Tech Center | Denver, CO

Nov

26‑28

2021

San Diego Comic-Con Special Edition

San Diego Convention Center | San Diego, CA

Dec

2‑5

2021

Emerald City Comic Con

Washington State Convention Center | Seattle, WA
Have the loveliest of Christmases!!
Throughout this story arc, you'll be able to go back to the beginning and read from there.
Con Season
The crazy folks over at Blind Ferret Entertainment have started a Kickstarter for their video project, Con Season. This series documents what it's like to exhibit at a convention. We are proud to be backing this series … and not just because we're in it. Really. That has nothing to do with it. 😉
We do have cameos in the series, which is unexpected and appreciated and beyond awesome. You can see us in THIS video showcasing the first episode. WARNING: this video contains mature content and Canadians. You can spot me at 8:45, and James and I having a classic end-of-sitcom laugh with Ryan Sohmer and Alina Pete at 12:52.
The amazing Lar deSouza of Blind Ferret drew what would happen if the Little Vampires invaded an office Christmas party's pizza stash. Thanks Lar!