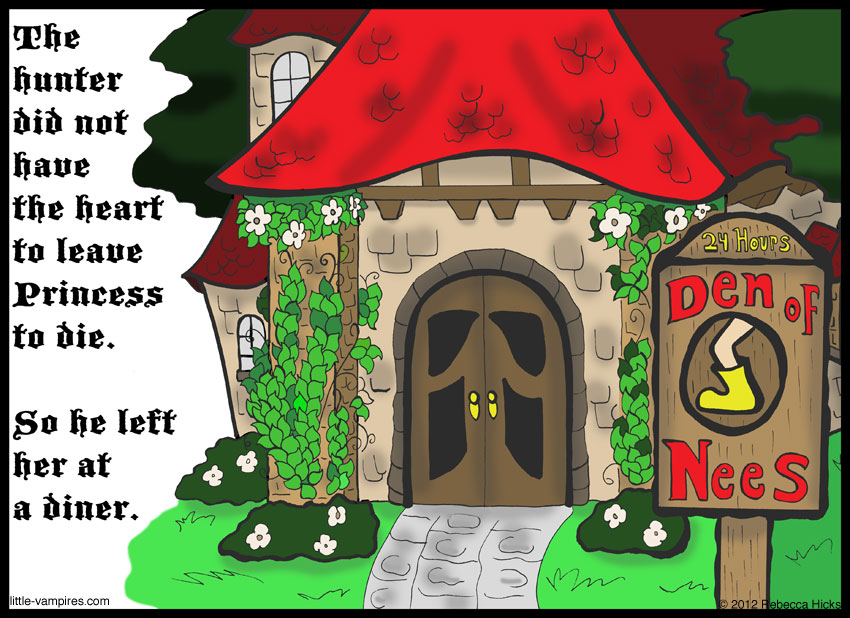 Appearances
CONVENTIONS
Sep

10‑12

2021

Rose City Comic Con

Oregon Convention Center | Portland, OR

Oct

1‑3

2021

MileHiCon

Denver Marriott Tech Center | Denver, CO

Nov

26‑28

2021

San Diego Comic-Con Special Edition

San Diego Convention Center | San Diego, CA

Dec

2‑5

2021

Emerald City Comic Con

Washington State Convention Center | Seattle, WA
UPDATE: Hey all! I'm having trouble posting the new comic to the site. We are working on fixing the problem, and will have the comic up as soon as we can.
Happy birthday to my friend Randy!
It's the Little Vampire's turn to tell a bedtime story to Wolfie's little brothers! Wolfie's scary story was drawn in the style of Edward Gorey, and the Little Vampire's fairy tale will be drawn in the style of Disney. Throughout this story arc, you'll be able to go back to the beginning and read from there.
The Wolfie Plush preorder is underway! They are expected to arrive in mid-November, but you can preorder yours now and get free shipping! Go HERE to be one of the first to get your very own Little Wolfman.