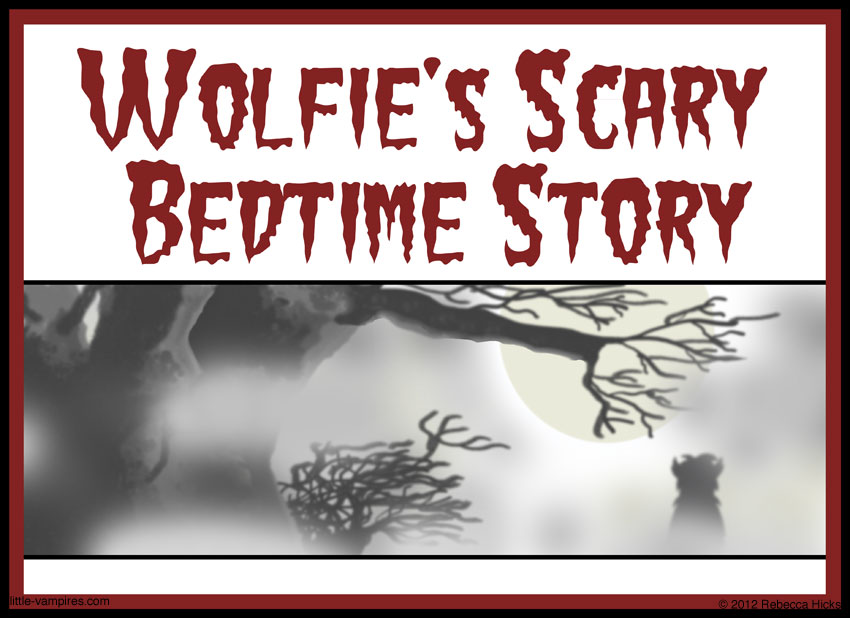 Appearances
CONVENTIONS
Sep

10‑12

2021

Rose City Comic Con

Oregon Convention Center | Portland, OR

Oct

1‑3

2021

MileHiCon

Denver Marriott Tech Center | Denver, CO

Nov

26‑28

2021

San Diego Comic-Con Special Edition

San Diego Convention Center | San Diego, CA

Dec

2‑5

2021

Emerald City Comic Con

Washington State Convention Center | Seattle, WA
Throughout this story arc, you'll be able to go back to the beginning and read from there. Wolfie's Scary Bedtime Story will begin on Friday, June 15th. With travel and conventions, I needed to give myself an extra day, Wednesday, to work on the comic. Thanks so much for understanding! My schedule gets a little more reasonable after Denver Comic Con, thank goodness.
James and I are driving back from the Albuqerque Comic Expo today, June 11th, which happens to be our 18th wedding anniversary. Nice dinners and flowers are sooo old school. Long car drives back from comic conventions are the new romance. Happy Anniversary, James! There's no one I'd rather be stuck in a Mini Cooper with for 13 hours.
I'll be flying solo at the Denver Comic Con from June 15-17th, where you can find me in Artist Alley.