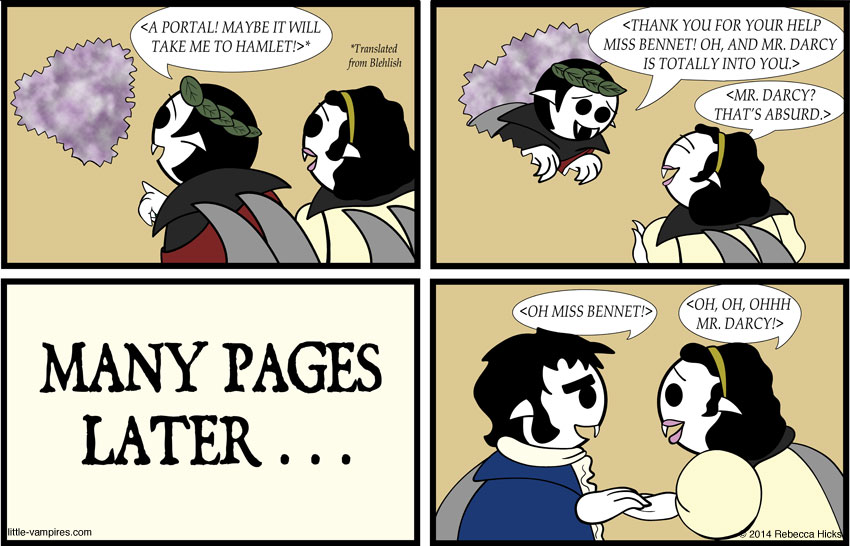 Appearances
CONVENTIONS
Sep

10‑12

2021

Rose City Comic Con

Oregon Convention Center | Portland, OR

Oct

1‑3

2021

MileHiCon

Denver Marriott Tech Center | Denver, CO

Nov

26‑28

2021

San Diego Comic-Con Special Edition

San Diego Convention Center | San Diego, CA

Dec

2‑5

2021

Emerald City Comic Con

Washington State Convention Center | Seattle, WA
Happy birthday to my cousins Cathleen and Colleen!
Today's comic has a little nod to one of my fave nerd bands, The Doubleclicks. Check out one of my favorite 2clicks songs HERE to get the reference.
You can port back to the beginning of this story arc and get caught up on all the Shakespeare-shenanigans by clicking HERE.
We will be at WonderCon in Anaheim this weekend, April 18-20. Use this amazing map by our friend Jason at Fez-O-Rama to find us and other independent artists.