Appearances
CONVENTIONS
Sep

10‑12

2021

Rose City Comic Con

Oregon Convention Center | Portland, OR

Oct

1‑3

2021

MileHiCon

Denver Marriott Tech Center | Denver, CO

Nov

26‑28

2021

San Diego Comic-Con Special Edition

San Diego Convention Center | San Diego, CA

Dec

2‑5

2021

Emerald City Comic Con

Washington State Convention Center | Seattle, WA
Yup. Totally something he said.
Happy anniversary to my brother and sister-in-law!
Our first Kickstarter is about to launch! Get ready to back those early bird special levels on February 15th. If you're unfamiliar with Kickstarter, you can learn all about it by clicking the link HERE.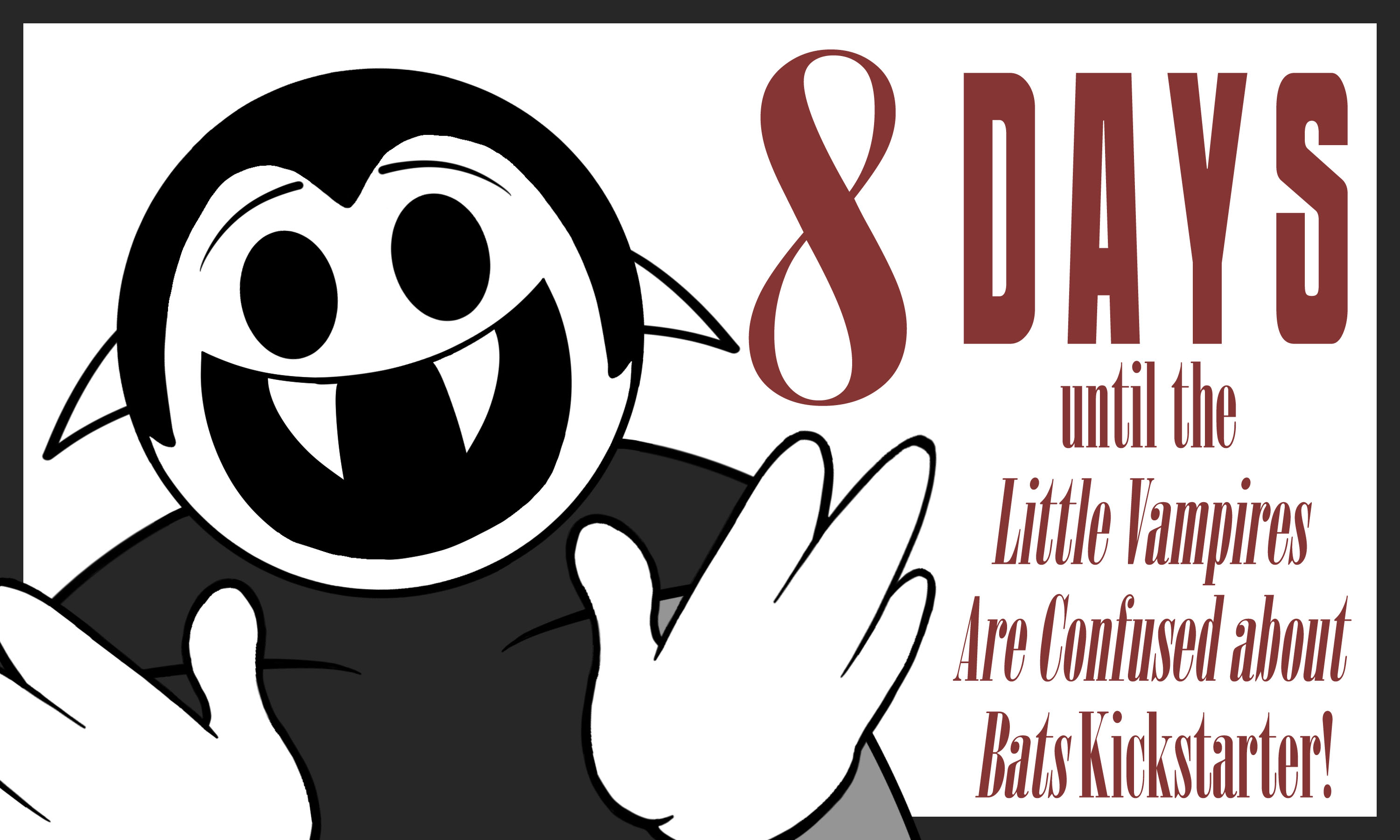 The Little Vampires are not just preparing for their first Kickstarter, they're preparing for convention appearances! Here's the list of confirmed appearances so far. I'm sorry I won't be able to make it to the Lexington Comic and Toy Convention this year, but I highly recommend you go if you live in Kentucky or any of the surrounding states.