Appearances
CONVENTIONS
Sep

10‑12

2021

Rose City Comic Con

Oregon Convention Center | Portland, OR

Oct

1‑3

2021

MileHiCon

Denver Marriott Tech Center | Denver, CO

Nov

26‑28

2021

San Diego Comic-Con Special Edition

San Diego Convention Center | San Diego, CA

Dec

2‑5

2021

Emerald City Comic Con

Washington State Convention Center | Seattle, WA
May your 2017 be filled with friends that have your spleen. My spleen and I will be celebrating the holiday this weekend, which means there will be no new comic posted on Friday. The Little Vampires will be back to on Monday, January 2nd, 2017.
I will end my 2016 by sharing a little insight into my writing process with you. I was getting ready to go to lunch when I thought of the perfect punchline for today's comic, so I hastily scribbled a reminder on a sticky note. I came back to my desk and saw this.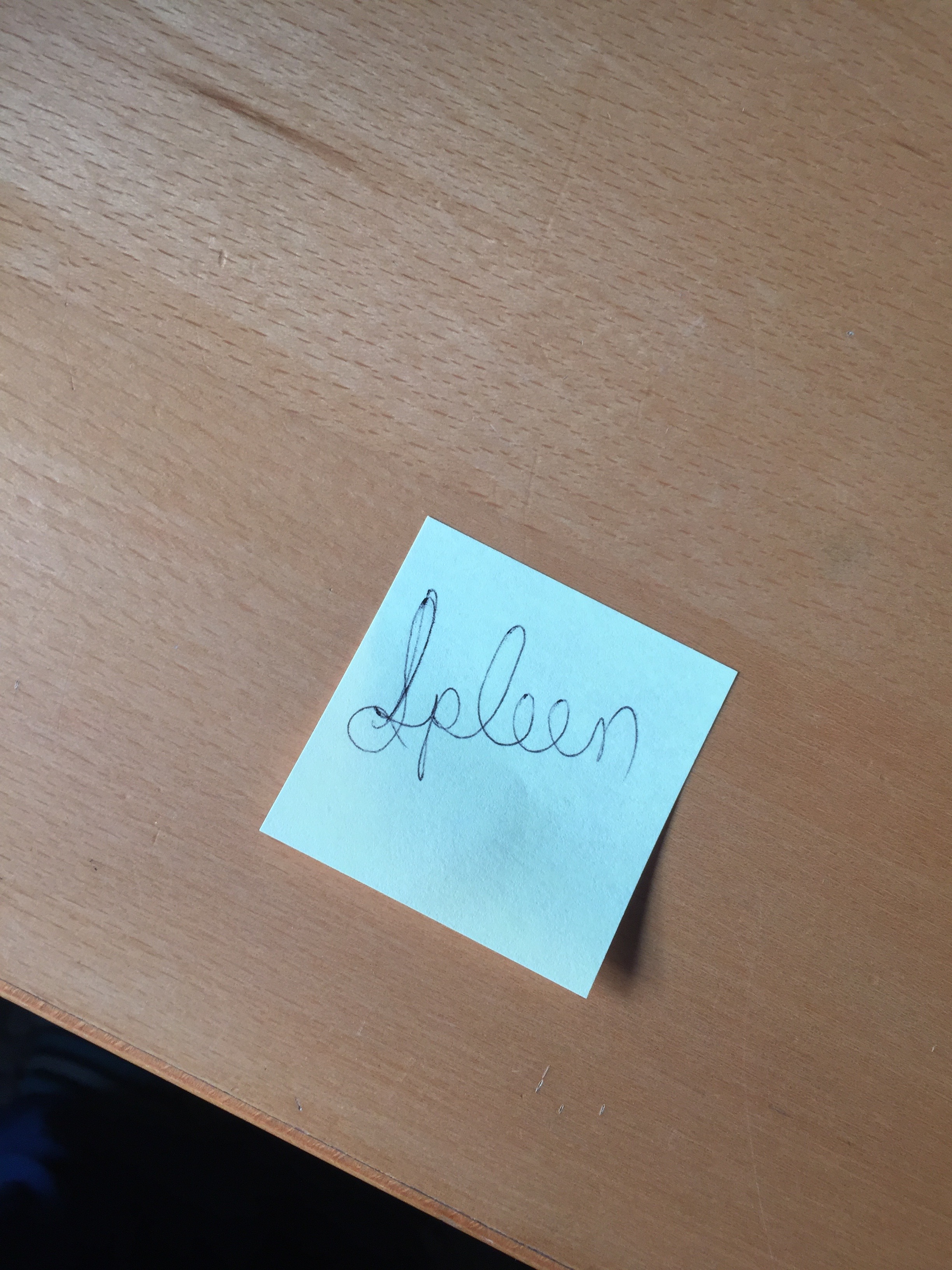 If I ever write a book on writing, it will be nothing more than a random assemblage of sticky notes scribbled with words that look like parts of some mad scientist's grocery list.
Happy New Year!