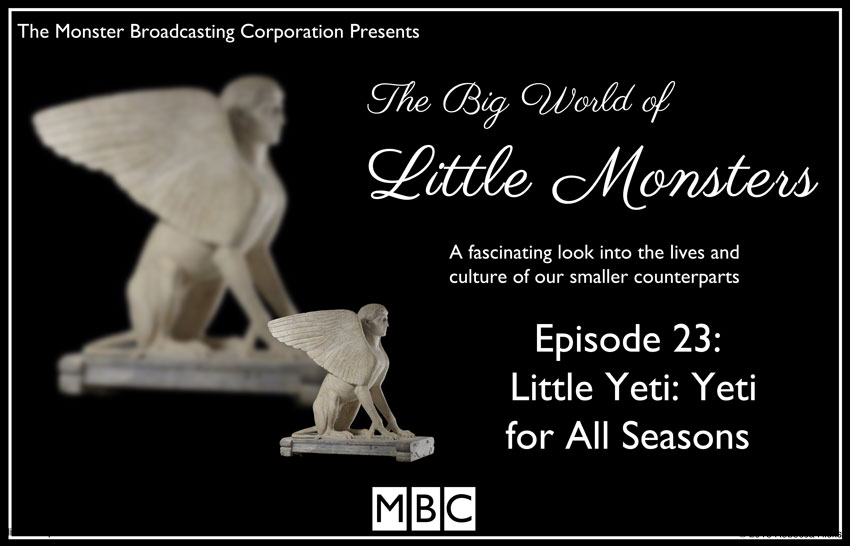 Appearances
CONVENTIONS
Sep

10‑12

2021

Rose City Comic Con

Oregon Convention Center | Portland, OR

Oct

1‑3

2021

MileHiCon

Denver Marriott Tech Center | Denver, CO

Nov

26‑28

2021

San Diego Comic-Con Special Edition

San Diego Convention Center | San Diego, CA

Dec

2‑5

2021

Emerald City Comic Con

Washington State Convention Center | Seattle, WA
Monsters live amongst us, but unless we are their prey they have no interest in us at all. They would have nothing to do with us if they could help it, since interaction with humans usually leads to being hunted and burned and decapitated and called by telemarketers. The monsters are fascinated by the little monsters, though. Which is why the Monster Broadcasting Corporation filmed an in-depth series on the lives of little monsters around the world.
Happy birthday to my mother-in-law, Mary, and to Liam, a small Jedi with a big lightsaber collection.
Use the PDF link below and enjoy the meditative calm that will flow over you when you color a drawing of a monster that terrorizes children and looks fabulous doing it. Send a pic of your coloring achievement!