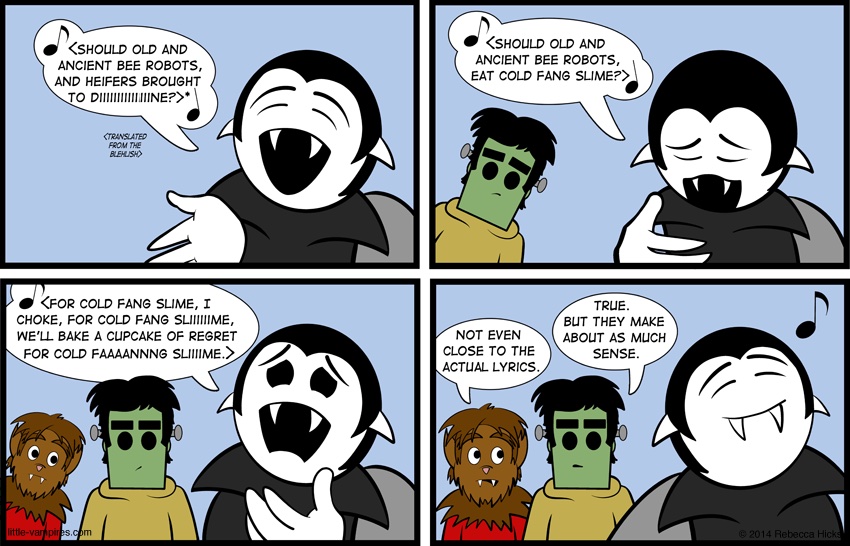 Appearances
CONVENTIONS
Sep

10‑12

2021

Rose City Comic Con

Oregon Convention Center | Portland, OR

Oct

1‑3

2021

MileHiCon

Denver Marriott Tech Center | Denver, CO

Nov

26‑28

2021

San Diego Comic-Con Special Edition

San Diego Convention Center | San Diego, CA

Dec

2‑5

2021

Emerald City Comic Con

Washington State Convention Center | Seattle, WA
Happy New Year! The Little Vampires want to welcome you into 2015 with their rendition of "Cold Fang Slime" by famed Scottish vampire poet Robert Blehrns.
Little Vampires, big plans for 2015! We're planning on creating a new book with a Kickstarter campaign, starting a Patreon to allow us to make an even better webcomic for you all, and, of course, make continued appearances at conventions across the country. Thank you all for allowing us to continue creating and entertaining you!
Happy birthday to our friend Dawna!