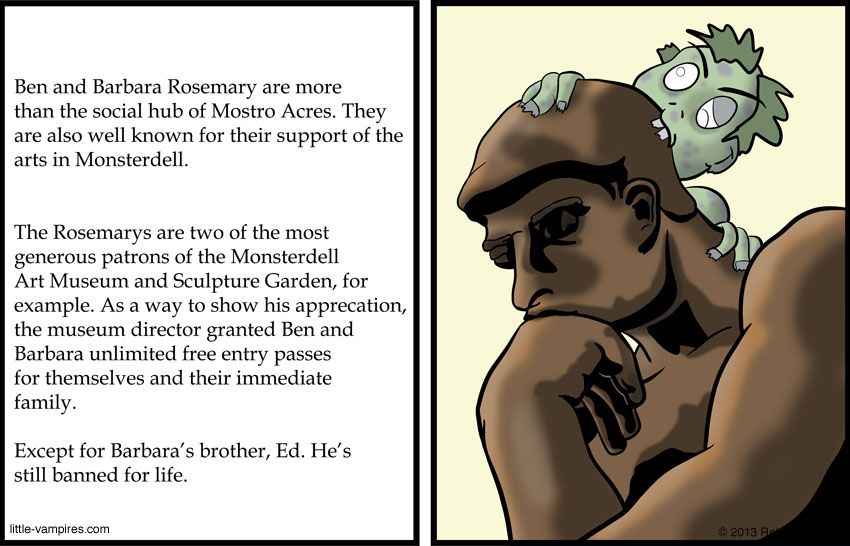 Appearances
CONVENTIONS
Sep

10‑12

2021

Rose City Comic Con

Oregon Convention Center | Portland, OR

Oct

1‑3

2021

MileHiCon

Denver Marriott Tech Center | Denver, CO

Nov

26‑28

2021

San Diego Comic-Con Special Edition

San Diego Convention Center | San Diego, CA

Dec

2‑5

2021

Emerald City Comic Con

Washington State Convention Center | Seattle, WA
Welcome to December! We had an amazing "corporate retreat" over the Thanksgiving weekend. We got to hang with our buds from Steam Crow and Loter Inc, and planned out some amazing new art and toys to make for you next year.
If you'd like any of our current products as holiday gifts, head on over to the Lunasea Studios store].
Our first major project for next year is the third Little Vampires comic collection. I'll keep you updated on the book's progress here in the blog. Watch for glimpses of cover art development in the coming weeks. I can't wait to get started on it, and hope you're as excited to see it come together as I am!
Holiday Cards!
Before I get started on the book, I need to make and send you my annual holiday cards! These cards are my way of saying thank you to you for all your support and love. Each year I create a different design. If you'd like to receive this year's holiday card, just e-mail your full name and snail mail address to me at rhicks@lunasea-studios.com. Let me know who you would like the card made out to, and if you'd like a special message of any kind. If you live outside of the United States, please let me know as soon as possible if you'd like a card so I can get it to you before the end of the year.
Here's what last year's card looked like. I'll share this year's design later in December. For now, it's a surprise. 🙂