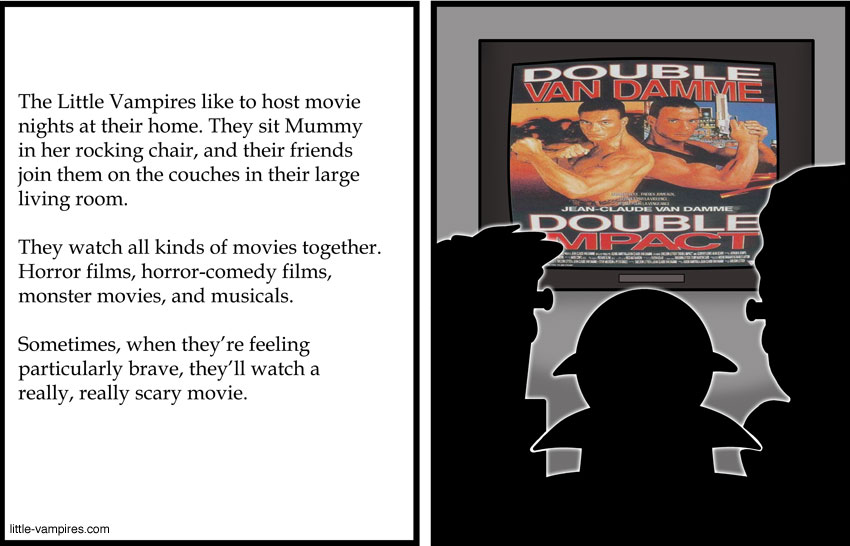 Appearances
CONVENTIONS
Sep

10‑12

2021

Rose City Comic Con

Oregon Convention Center | Portland, OR

Oct

1‑3

2021

MileHiCon

Denver Marriott Tech Center | Denver, CO

Nov

26‑28

2021

San Diego Comic-Con Special Edition

San Diego Convention Center | San Diego, CA

Dec

2‑5

2021

Emerald City Comic Con

Washington State Convention Center | Seattle, WA
Because nothing is scarier than double Van Dammage.
Monday is another travel day, and I apologize for not having a buffer (yet). The comic will return on Wednesday, October 23. Thanks for understanding!
We will be at booth 208 at Geek Girl Con on October 19 and 20th. And I'll be a panelist on the Turning Your Art into an Online Business panel at 10 a.m. on Saturday in room LL2.
Turning Your Art into an Online Business Do you make art? Has someone told you they would pay money for art you make? Learn what you need to know to start an online business, including licensing, targeting your audience through advertising and social media, protecting your designs, and opening an online shop. Panelists discuss these topics and more when starting your art-based small business.
I will be nervous, and you will be informed! Win win!

We will also be at The Doubleclicks/Molly Lewis concert on Friday night! Rock out with your nerd out!