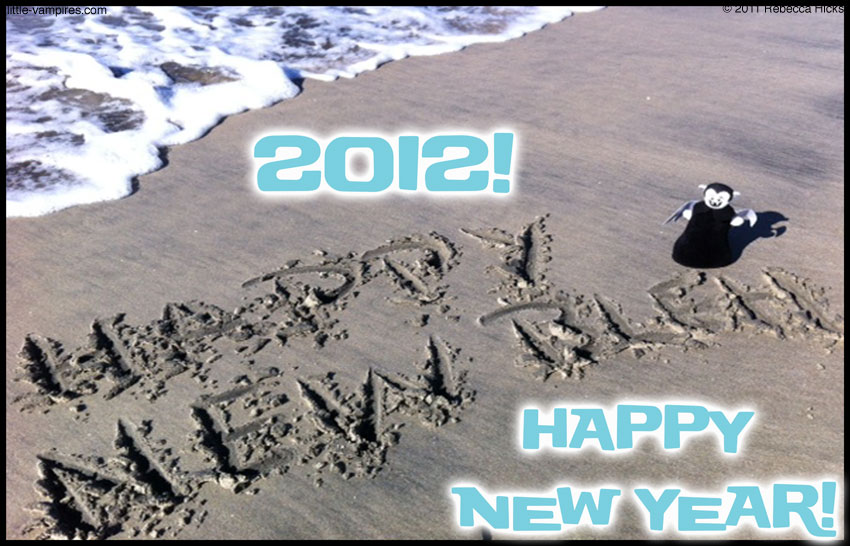 Appearances
CONVENTIONS
Sep

10‑12

2021

Rose City Comic Con

Oregon Convention Center | Portland, OR

Oct

1‑3

2021

MileHiCon

Denver Marriott Tech Center | Denver, CO

Nov

26‑28

2021

San Diego Comic-Con Special Edition

San Diego Convention Center | San Diego, CA

Dec

2‑5

2021

Emerald City Comic Con

Washington State Convention Center | Seattle, WA
The Little Vampires and their friends wanted to take a moment out of their tropical vacation to wish you all a Happy New Year!
The inspiration for this comic came from the amazing Marie D. McNeill. A Little Vampire snuck into her luggage and traveled with her to Hawaii, and she was nice enough to show him around. She put together this incredible photo collection. Thank you so much Marie! Thank you for your support, your love, and your inspiration. I owe you five dollars American, but that has nothing to do with my appreciation of you.
If you haven't read my interview with the spectacular Space Pirate Queen, be sure to check it out here! Then make reading the Defective Geeks blog your New Year's resolution! Come on, you know you'll give up on the "lose weight" resolution by mid-February. Resolve to do something you can stick with!
We will have an artist alley table at the upcoming Amazing Arizona Comic Convention, January 6-8. Start the year off right by coming to see us!