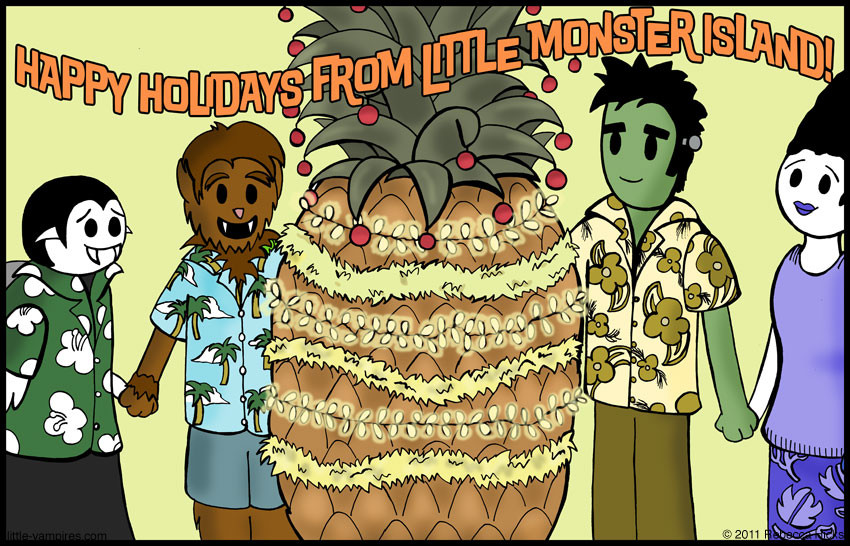 Appearances
CONVENTIONS
Sep

10‑12

2021

Rose City Comic Con

Oregon Convention Center | Portland, OR

Oct

1‑3

2021

MileHiCon

Denver Marriott Tech Center | Denver, CO

Nov

26‑28

2021

San Diego Comic-Con Special Edition

San Diego Convention Center | San Diego, CA

Dec

2‑5

2021

Emerald City Comic Con

Washington State Convention Center | Seattle, WA
The Little Vampires are going to enjoy their Christmas holiday and will be back on December 28th to help you usher in the new year, little monster style.
I got the bestest Christmas present from my dear friend Neal Bailey. Blog posts aren't what I usually ask for in my stocking, but his post about Little Vampires is better than a pony or a new bike or a pony riding a new bike.
Parents, Neal writes for a more mature audience, just so you know. Read the post that made me happy-cry here.