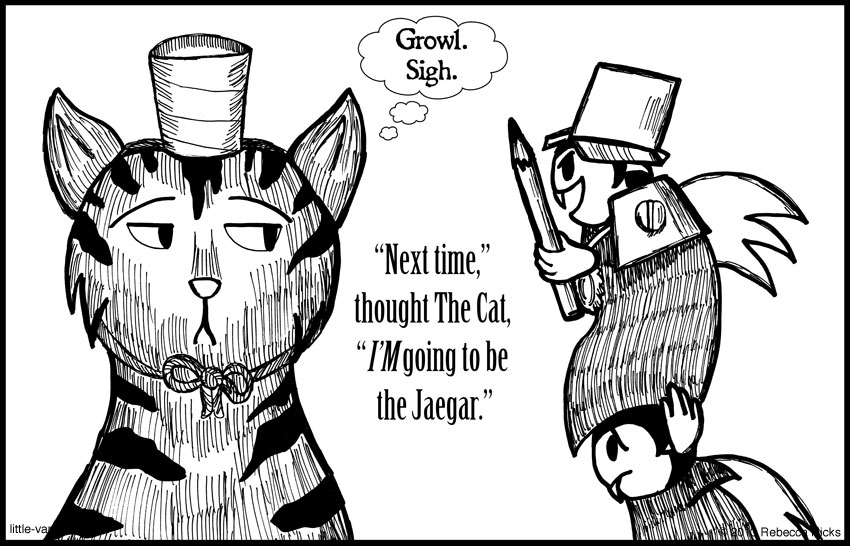 Appearances
CONVENTIONS
Sep

10‑12

2021

Rose City Comic Con

Oregon Convention Center | Portland, OR

Oct

1‑3

2021

MileHiCon

Denver Marriott Tech Center | Denver, CO

Nov

26‑28

2021

San Diego Comic-Con Special Edition

San Diego Convention Center | San Diego, CA

Dec

2‑5

2021

Emerald City Comic Con

Washington State Convention Center | Seattle, WA
The Cat also thought, "There is not enough tuna in the world."
It's the return of The Cat! It's been a long time since I've drawn him, but he was perfect for this comic. I picked "kaiju" from the Top Hat, a word that means "strange creature" in Japanese. For geeks, the word means classic giant monsters like Godzilla, and the monsters featured in the awesome Pacific Rim. I used Pacific Rim for inspiration, and imagined how the Little Vampires would play act the movie. Their attempt at a Jaegar is called Fangy Bleh, just so you know. Seeing as The Cat is bigger than they are, I figured they'd recruit him to be their (reluctant) kaiju. In exchange for tuna, of course.
Thanks to Wikimancer for contributing "kaiju," and thanks to Kim Hiland-Belding for contributing "growl" to the Top Hat of Random Topics.
The comic is in hastily inked black and white because of San Diego Comic-Con preparations. Thanks for understanding! It's an expensive show to exhibit at, and it takes a lot of time and effort to make sure that investment pays off despite all that's there for con-goeres to see. Speaking of …
We will be exhibiting with our good friend Alina Pete of Weregeek at San Diego Comic-Con 2013! You can find us at the same spot as last year, booth 1831. If you find Sideshow Collectibles, comic book artist legend Neal Adams, or Oni Press, you're not too far from us. If you're in the Small Press area or the Webcomics area, then you're also really close and should stop by for laughs and fist bumps.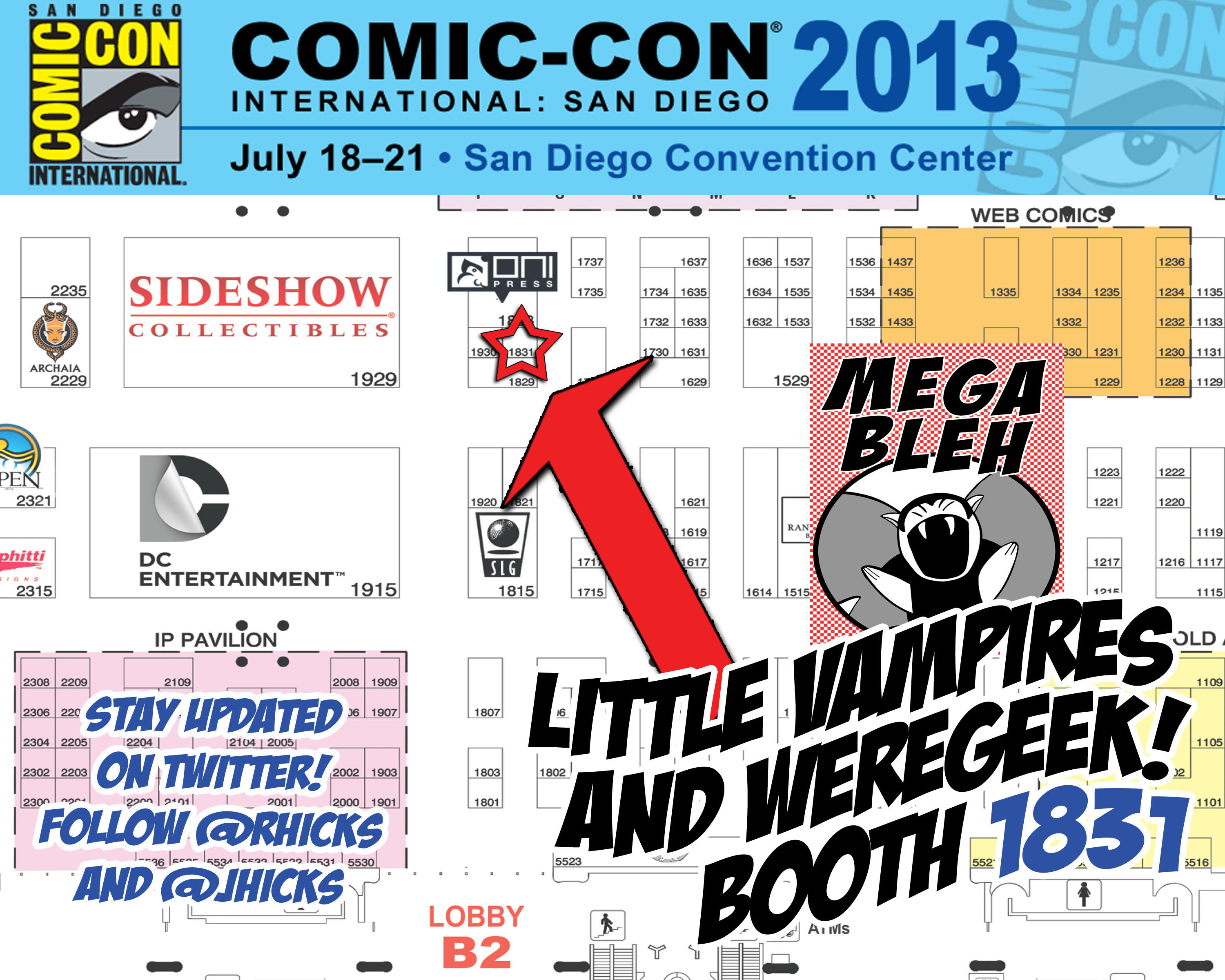 Want a break from the SDCC crowds and madness? Can't make it to San Diego Comic-Con? Then you should come to this awesome nerdtastic concert on the Friday of SDCC! No badges required! I never do after-hours stuff during SDCC because I'm all dedicated or something, but I'll be at Rebecca's Coffee House that night. 'Cause, you know, it's my coffee house and I like these musicians a lot. 🙂