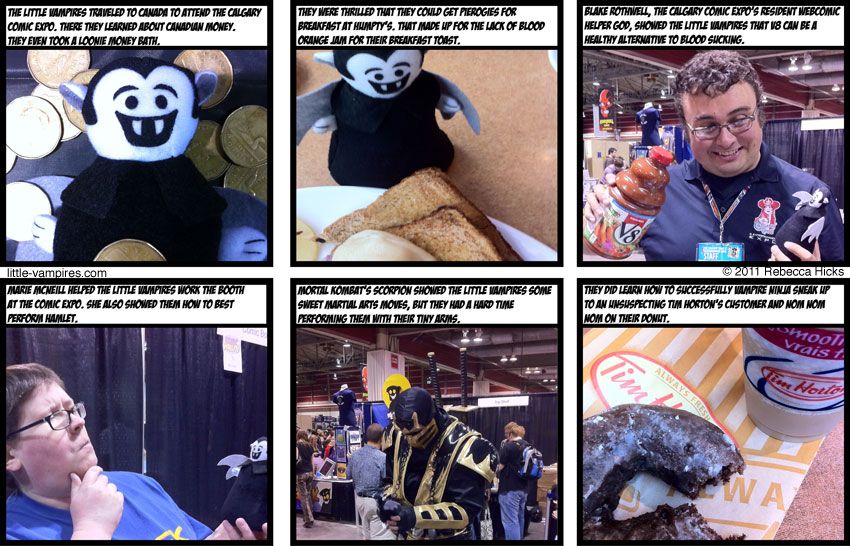 Appearances
CONVENTIONS
Sep

10‑12

2021

Rose City Comic Con

Oregon Convention Center | Portland, OR

Oct

1‑3

2021

MileHiCon

Denver Marriott Tech Center | Denver, CO

Nov

26‑28

2021

San Diego Comic-Con Special Edition

San Diego Convention Center | San Diego, CA

Dec

2‑5

2021

Emerald City Comic Con

Washington State Convention Center | Seattle, WA
Thanks to everyone that came to see us at the Calgary Comic Expo. We not only felt welcomed, we felt loved. Special thanks to Tom Miller and all the hard working volunteers at the show. We were treated like rock stars by people like Blake Rothwell and his minions. I don't think I could ever get used to being treated like that. I wouldn't mind trying, though. 🙂 Extra special squee thanks to Alina and Layne for being the best hosty hosts of hosting ever, and to Marie for being a great roommate, and for being a natural at the working the booth thang.
Emily Webster! Yeah you. The Little Vampires hope you have a happy birthday today, filled with unhealthy amounts of cake and pesto pasta.
And now for the winner of the Geekroglyphics contest! First, here's the answer key.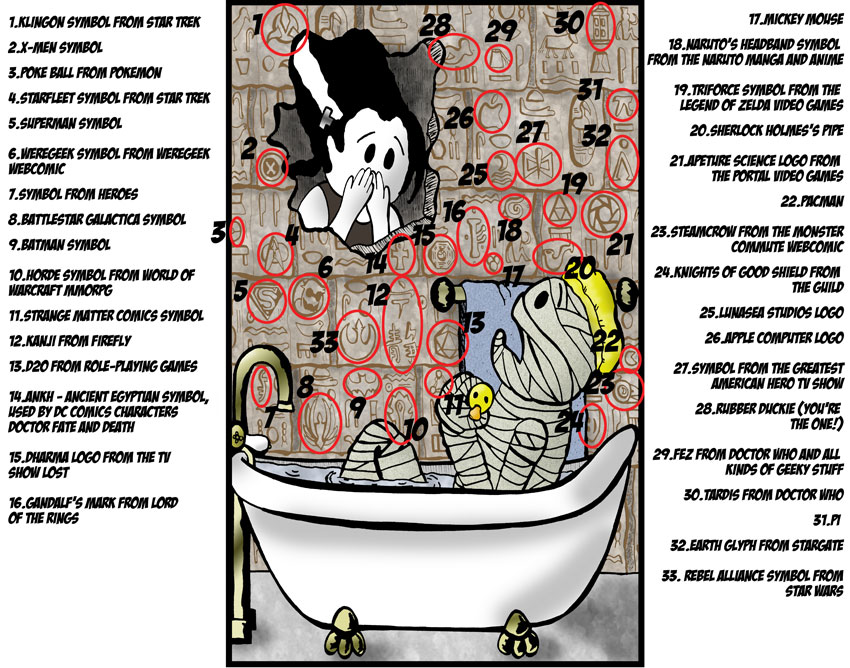 The reader with the most correct answers was Crystal Costanza! She identified 22 of the symbols. You win a sketch card, Crystal. Just e-mail me what you'd like me to draw for you.
Thanks to everyone that entered. I will definitely have more contests for you in the future.