Appearances
CONVENTIONS
Sep

10‑12

2021

Rose City Comic Con

Oregon Convention Center | Portland, OR

Oct

1‑3

2021

MileHiCon

Denver Marriott Tech Center | Denver, CO

Nov

26‑28

2021

San Diego Comic-Con Special Edition

San Diego Convention Center | San Diego, CA

Dec

2‑5

2021

Emerald City Comic Con

Washington State Convention Center | Seattle, WA
Sometimes the love of doing a thing keeps you going. And sometimes it's just sheer stubborness. 🙂
BIG ANNOUNCEMENT TIME!
The comic story arc will continue to be updated on Mondays and Wednesdays. Fridays are going to be for something special.
Last year I began work on a brand new Little Vampires book called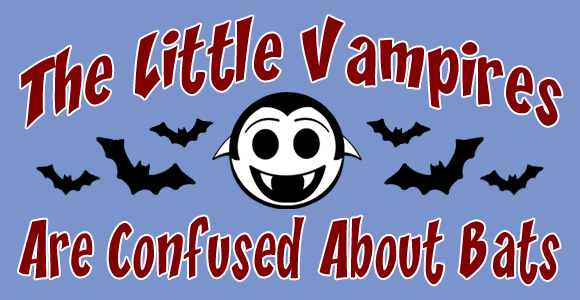 I was about halfway through completing the book when life said "nooooooo, no time to work on a book for you." Then comic book convention season began, and I only had time to work on creating the comic and exhibiting at conventions.
But now it's time. It's time to get back to work and finish this book, a book I'm really excited about! In order to make time to do that, I'm going to create a new comic for Monday and Wednesday, then give you a sneak peek at the book on Fridays! I talked this over with Grigore and Scott, and they're totally cool with taking the occasional day off from their story arc to help me get this book done. 😉
This book will be our first time using Kickstarter. So start thinking about stretch goals that you'd like to see!
We will be at the awesome Rose City Comic Con this weekend. I'll post a floor map on Wednesday so you can find us and get your bleh on!