Appearances
CONVENTIONS
Sep

10‑12

2021

Rose City Comic Con

Oregon Convention Center | Portland, OR

Oct

1‑3

2021

MileHiCon

Denver Marriott Tech Center | Denver, CO

Nov

26‑28

2021

San Diego Comic-Con Special Edition

San Diego Convention Center | San Diego, CA

Dec

2‑5

2021

Emerald City Comic Con

Washington State Convention Center | Seattle, WA
Happy birthday to Megan Elvrum, the classy-geeky-awesome Nerdy Girlie!
Thanks to everyone at Espionage Cosmetics and to all the Nailed It! Kickstarter backers that came to the pick-up event in Tacoma this weekend! I had so much fun and got to hang out with the coolest people. And, drumroll please, I got to return home with the long-awaited Little Vampire nail wraps!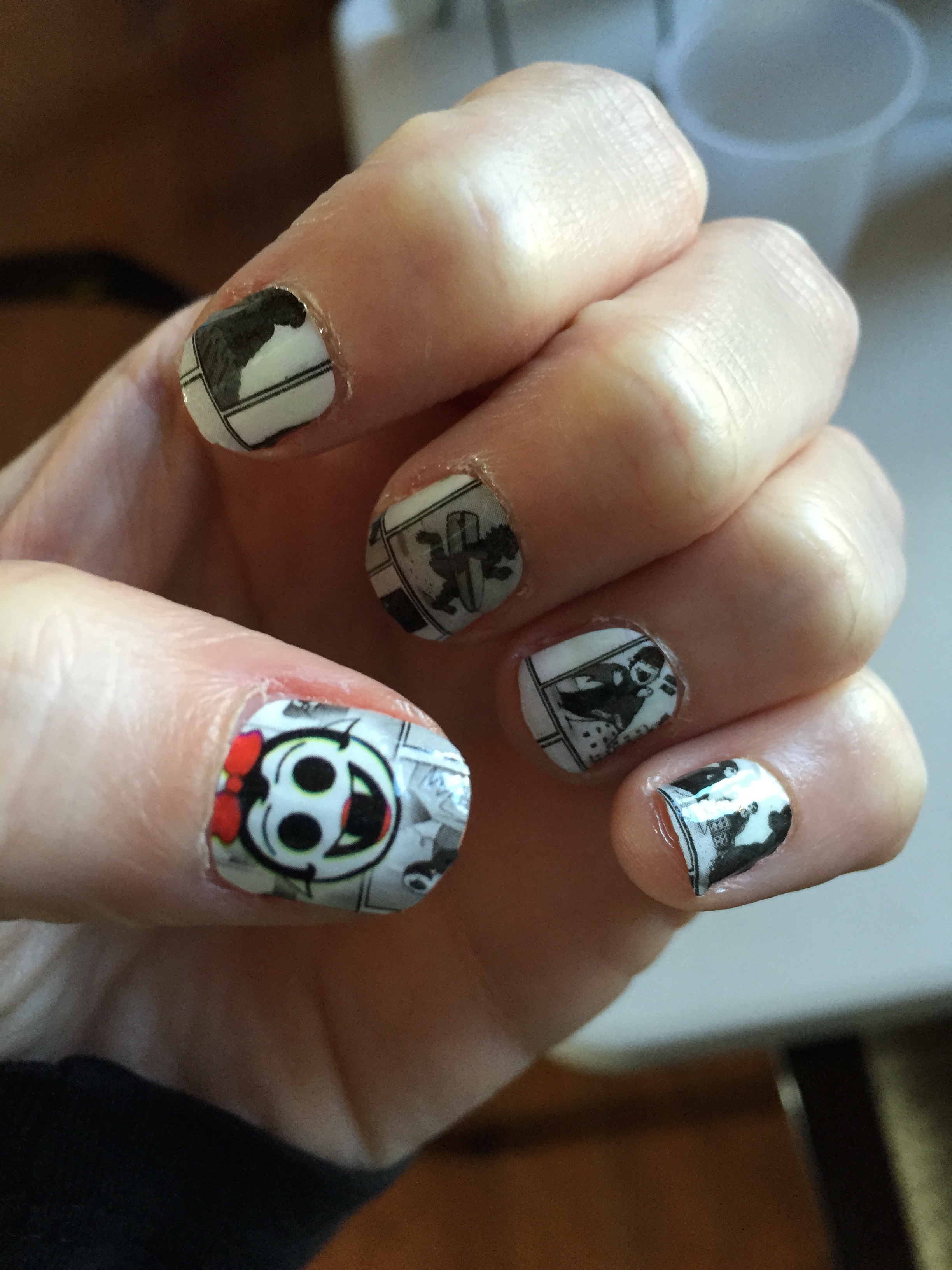 These nail wraps will be available for sale at our booth at the Lexington Comic & Toy Convention in two weeks. I'm so proud to be a part of the Espionage Cosmetics extended family, and can't wait to see you all sporting these awesome nail wraps! Be sure to check out the other amazing geeky wraps that Espionage has to offer HERE.
Own these prints by ordering from our online store! All prints come signed, bagged, boarded, and are shipped to you by Monsterdell Post. Please ignore any fang marks on the envelope.