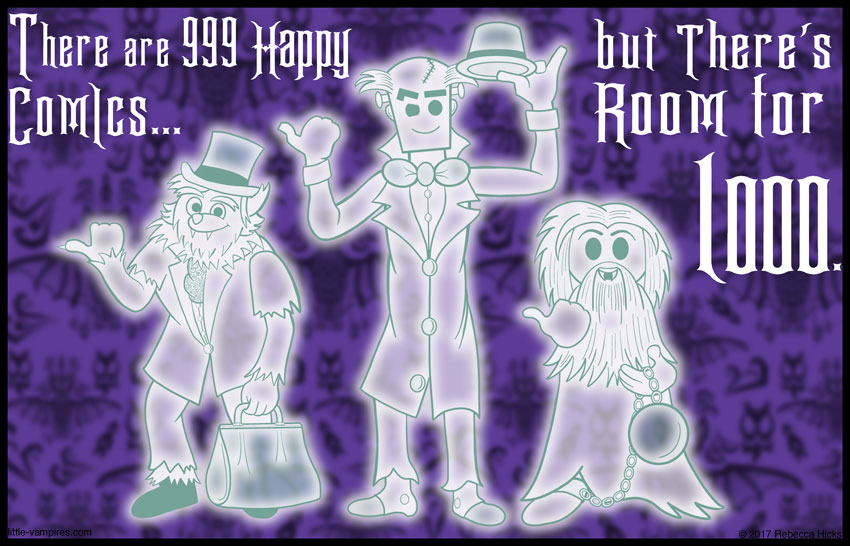 Appearances
CONVENTIONS
Sep

10‑12

2021

Rose City Comic Con

Oregon Convention Center | Portland, OR

Oct

1‑3

2021

MileHiCon

Denver Marriott Tech Center | Denver, CO

Nov

26‑28

2021

San Diego Comic-Con Special Edition

San Diego Convention Center | San Diego, CA

Dec

2‑5

2021

Emerald City Comic Con

Washington State Convention Center | Seattle, WA
Happy Halloween, and happy 1,000th Little Vampires comic! Eight years and 1,000 comics … and it's all because of you and and your support. Thank you all so much!
I wanted to do something extra special for this comic, so I decided to pay homage to the famed Hitchhiking Ghosts of the Haunted Mansion, my favorite ride at Disneyland. The Haunted Mansion, with it's mix of funny and spooky, has been a big influence on the tone of the Little Vampires comic.
Here's a bit of Haunted Mansion trivia for you! The Hitchhiking Ghosts have names. Wolfie is dressed as Phineas, Frank as Ezra, and the Little Vampire is Gus. The "999 happy comics" is a reference to the dialog spoken by the narrator, or Ghost Host, of the ride. The original dialog goes, "Actually, we have 999 happy haunts here, but there's room for a thousand."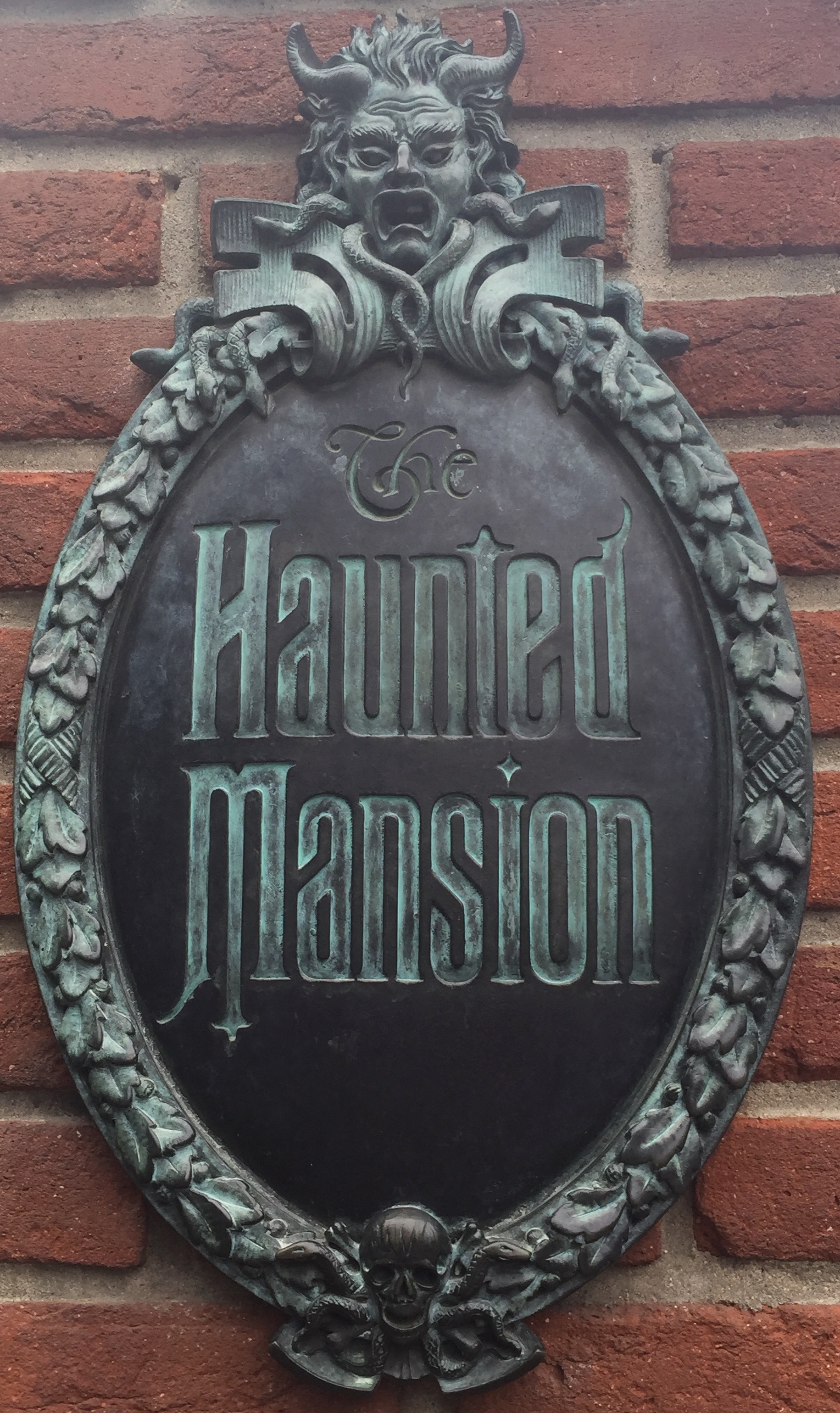 Our next and final convention of the year is EUCON, November 11 and 12th in Eugene, Oregon. I'll be posting details about our appearance at that show soon!