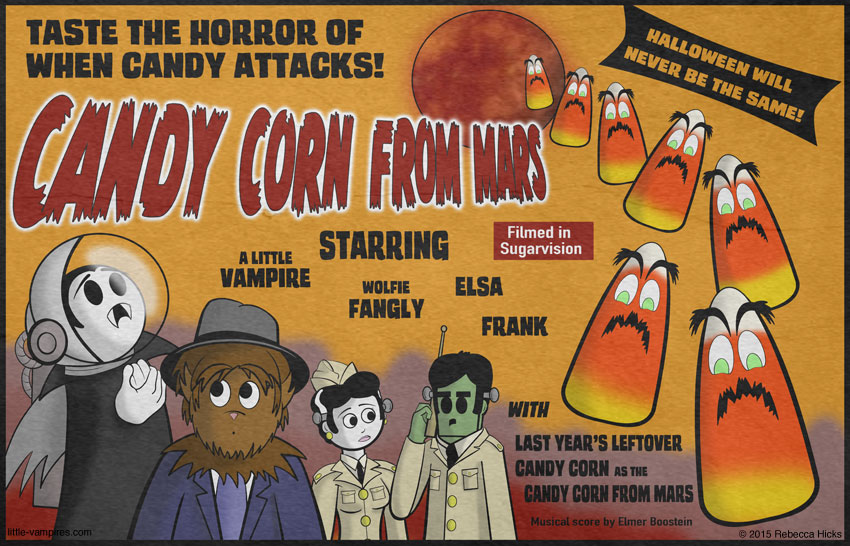 Appearances
CONVENTIONS
Sep

10‑12

2021

Rose City Comic Con

Oregon Convention Center | Portland, OR

Oct

1‑3

2021

MileHiCon

Denver Marriott Tech Center | Denver, CO

Nov

26‑28

2021

San Diego Comic-Con Special Edition

San Diego Convention Center | San Diego, CA

Dec

2‑5

2021

Emerald City Comic Con

Washington State Convention Center | Seattle, WA
The sequel, Invasion of the Candy Corn, is considered a B-movie classic for its bad monster acting but great cinematography.
I had a lot of fun creating this homage to 1950's sci-fi and horror movies. The poster layout was based on a poster for 1953's Cat-Women of the Moon. Yes, that movie is as cheesy and dated as it sounds. But the poster is awesome.
Happy Halloween! If you haven't carved a jack-o-lantern yet, feel free to use this stencil to carve a vamp-o-lantern!