Appearances
CONVENTIONS
Sep

10‑12

2021

Rose City Comic Con

Oregon Convention Center | Portland, OR

Oct

1‑3

2021

MileHiCon

Denver Marriott Tech Center | Denver, CO

Nov

26‑28

2021

San Diego Comic-Con Special Edition

San Diego Convention Center | San Diego, CA

Dec

2‑5

2021

Emerald City Comic Con

Washington State Convention Center | Seattle, WA
Murderous happy LEGO is a good look for anyone, methinks.
We'll be celebrating the tenth anniversary of the Little Vampires at San Diego Comic-Con!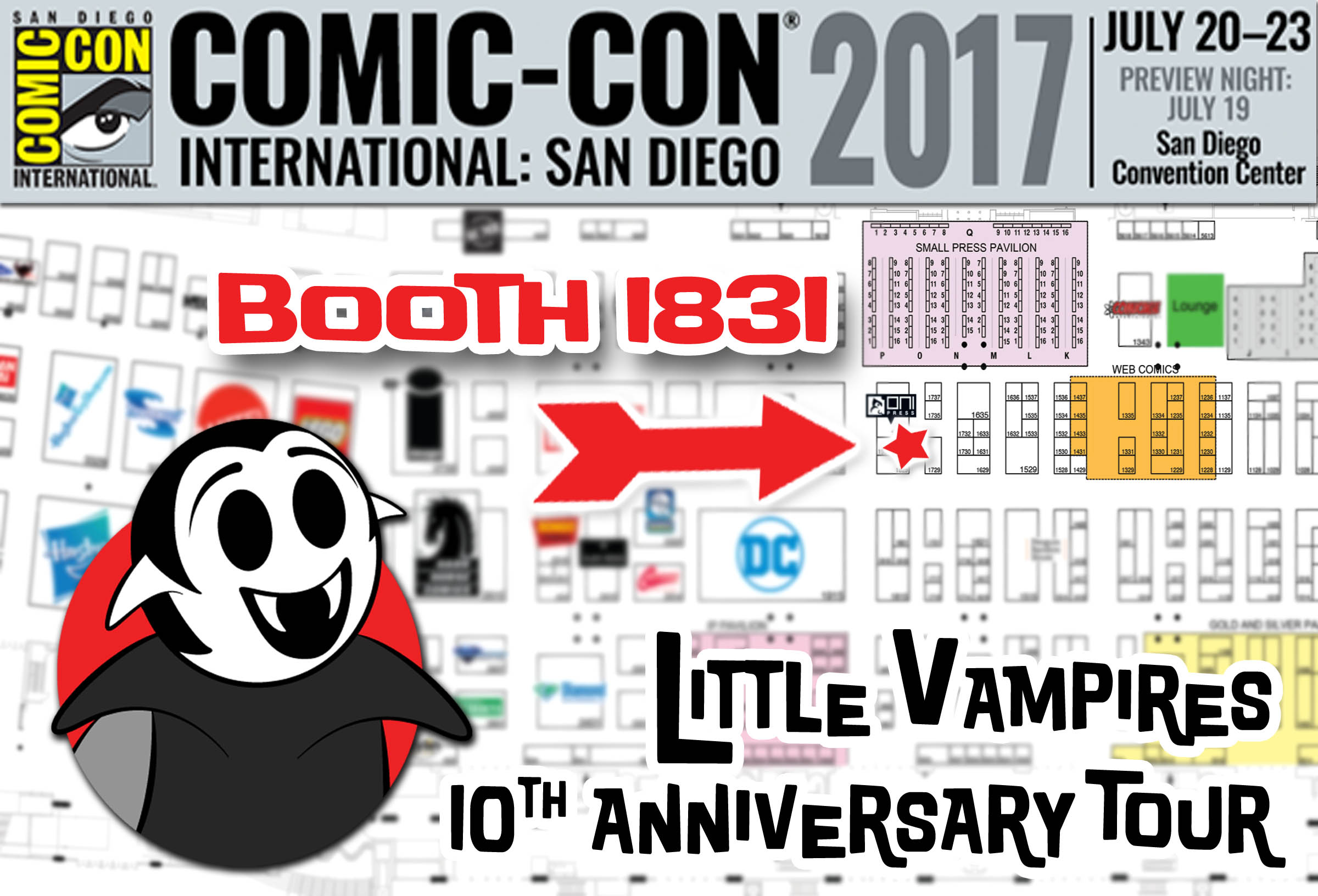 I have the honor of being on a panel at SDCC! Thank you to Devastator Press for inviting me.
The Many Mutations of Monster Comics

Saturday, July 22, 8:00 pm to 9:00 pm – Room 23ABC

When you hear "monster comics," you might envision a 1950s Dracula or Wolfman biting a screaming woman in a negligee. Monsters have mutated since then and they're weirder and funnier than ever! Moderator Mike Levine (The Onion) asks artists Shing Yin Khor (Beyond Press), Kory Bing (Skin Deep), Daniel and Dawna Davis (Steam Crow), Danny Lacy (Adult Swim), and Rebecca Hicks (Little Vampires) about their uniquely 21st century takes on supernatural creatures of the beyond! Find out what's hiding in their closets.