Appearances
CONVENTIONS
Sep

10‑12

2021

Rose City Comic Con

Oregon Convention Center | Portland, OR

Oct

1‑3

2021

MileHiCon

Denver Marriott Tech Center | Denver, CO

Nov

26‑28

2021

San Diego Comic-Con Special Edition

San Diego Convention Center | San Diego, CA

Dec

2‑5

2021

Emerald City Comic Con

Washington State Convention Center | Seattle, WA
UPDATE: First things first; thank you Kentucky!
Because I'm going to be on the road this and the following weeks. I'm typing this at Midway Airport in Chicago. 🙂 Since I'll be away from my normal computer inking and coloring tools, I'm going to be drawing several comics using pencil, ink, and color on paper. I'm kicking it old school 🙂 I'll be drawing them as if they are Frank's journal sketches of his beloved garden, and I hope they'll be as fun for you to view as they have been for me to draw so far.
The first installment will be posted later in the day on Monday. Even old school drawing is hard to make time for on the road. 🙂 But here's a sneak peek at some of Frank's bird friends, returning to the garden for spring.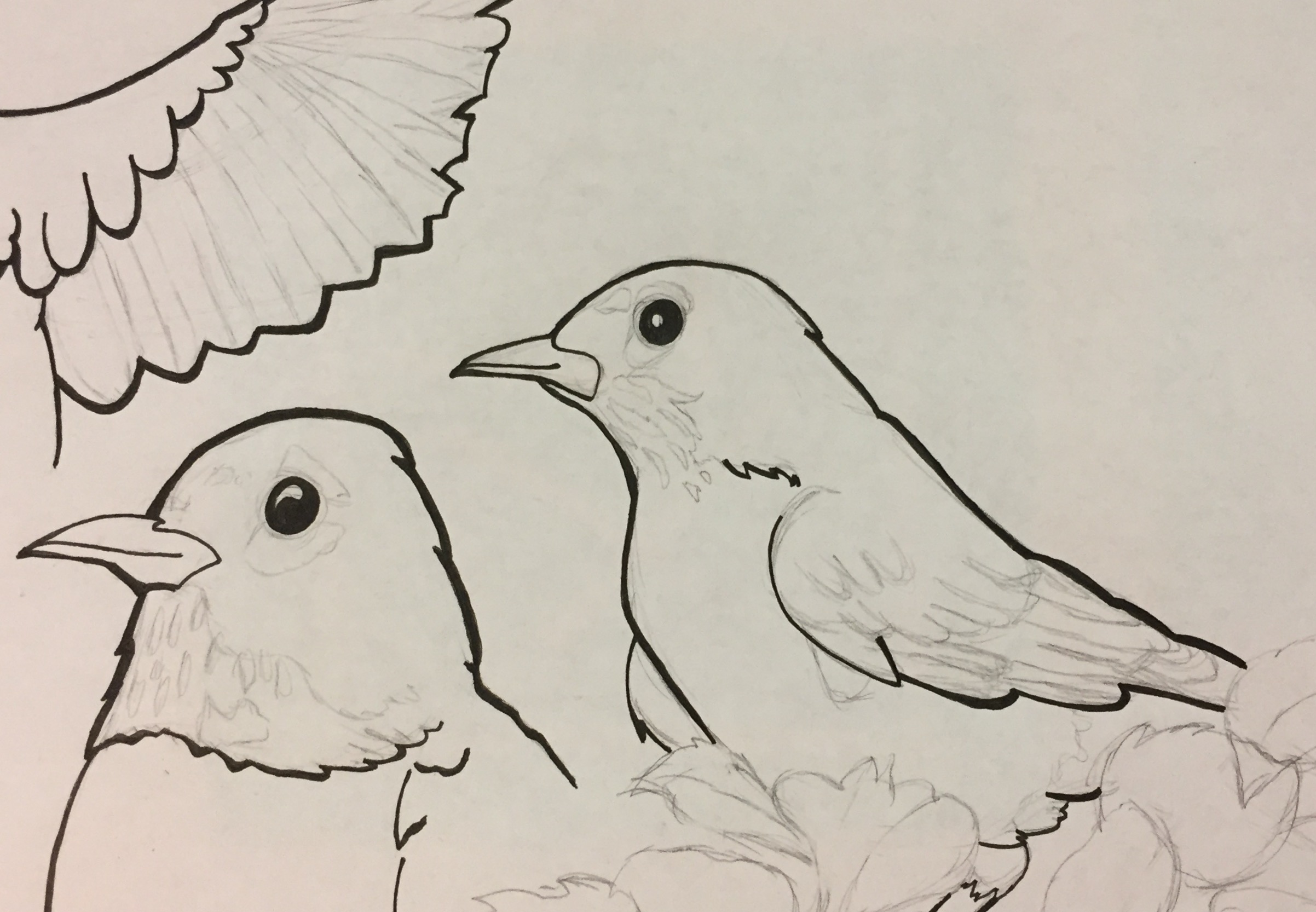 My next stop is WonderCon!