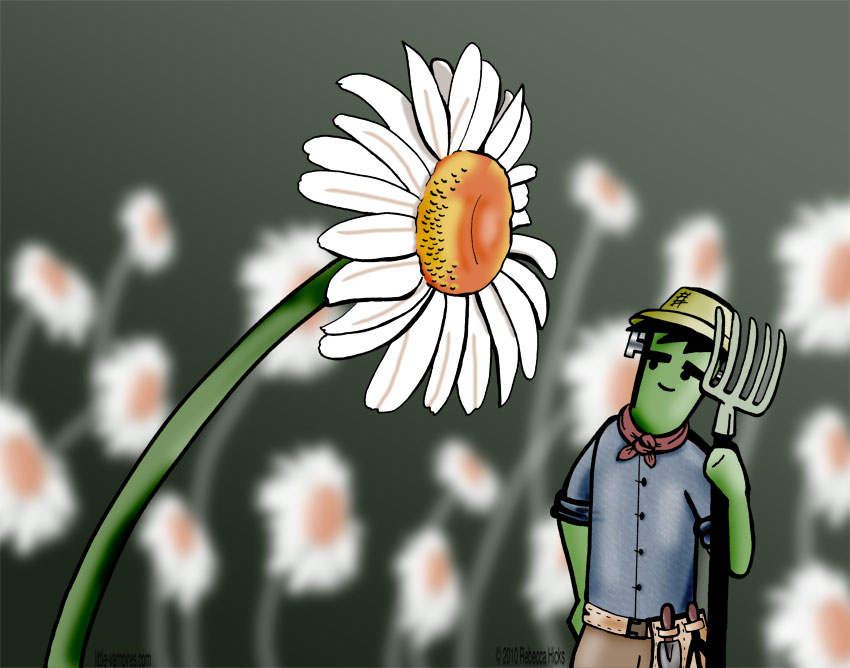 Appearances
CONVENTIONS
Sep

10‑12

2021

Rose City Comic Con

Oregon Convention Center | Portland, OR

Oct

1‑3

2021

MileHiCon

Denver Marriott Tech Center | Denver, CO

Nov

26‑28

2021

San Diego Comic-Con Special Edition

San Diego Convention Center | San Diego, CA

Dec

2‑5

2021

Emerald City Comic Con

Washington State Convention Center | Seattle, WA
Frank loves to work in his garden, is a strong supporter of recycling (since he, himself, is recycled), and goes green every day (since he, himself, is green). So to celebrate Earth Day, Frank does what he does every day. He inhales deeply and enjoys the living things that surround him. Each moment in nature reminds him of how lucky he is to be, ummm, ALIIIIIIVE!
We had a great time living it up at the Wizard World Anaheim Comic-Con this past weekend. Thanks to everybody that came by to see us!
We get a short break before we head out to our next convention. I'll be working on some sketch cards during that time. I would love for all you Lunatics to send me your suggestions for sketch card art!