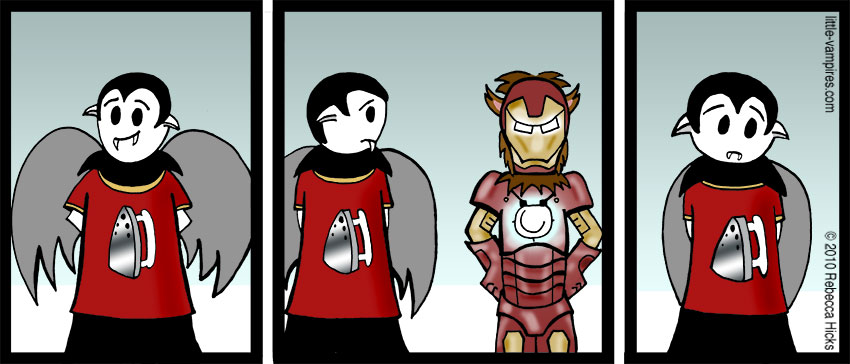 Appearances
CONVENTIONS
Sep

10‑12

2021

Rose City Comic Con

Oregon Convention Center | Portland, OR

Oct

1‑3

2021

MileHiCon

Denver Marriott Tech Center | Denver, CO

Nov

26‑28

2021

San Diego Comic-Con Special Edition

San Diego Convention Center | San Diego, CA

Dec

2‑5

2021

Emerald City Comic Con

Washington State Convention Center | Seattle, WA
I like to acknowledge holidays and pop culture events in a timely manner in the comic, but there are just so many happening at the beginning of May. Cinco de Mayo, Mother's Day, Star Wars Day, and the opening of Iron Man 2 are all happening this week. What's a geeky cartoonist that loves holidays to do? Go with the best gag.
There is a nod to Mother's Day in today's strip. How does Wolfie get the best costumes? His mom makes them. So Happy Mother's Day to all those moms that give the love to their geeky kids. You help ensure that the future is bright and nerdy.
I must also give a shout-out to all the awesome folks that stopped by our table at Bakersfield's Bak-Anime this past weekend. Thanks for all the cosplay and Pocky love! Special shout-out to Kali, who is helping her Little Vampire cosplay.