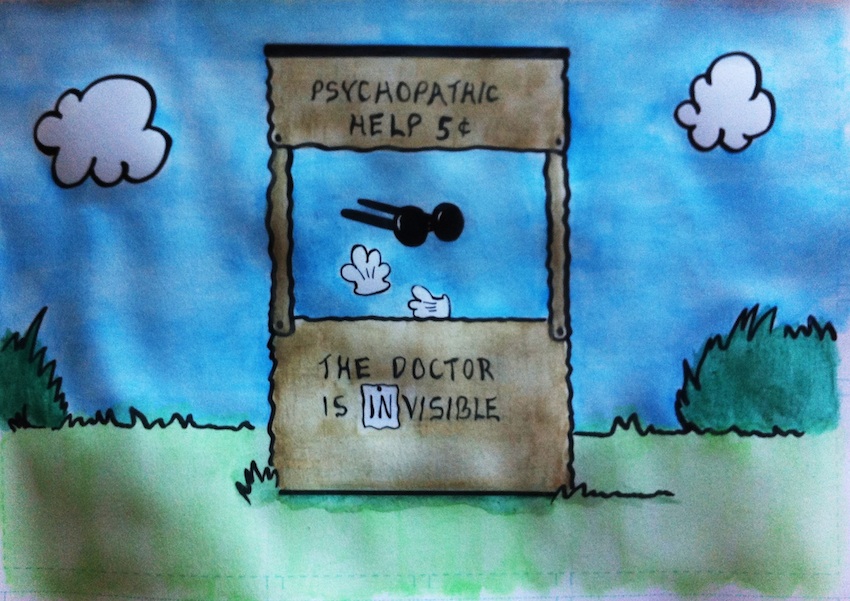 Appearances
CONVENTIONS
Sep

10‑12

2021

Rose City Comic Con

Oregon Convention Center | Portland, OR

Oct

1‑3

2021

MileHiCon

Denver Marriott Tech Center | Denver, CO

Nov

26‑28

2021

San Diego Comic-Con Special Edition

San Diego Convention Center | San Diego, CA

Dec

2‑5

2021

Emerald City Comic Con

Washington State Convention Center | Seattle, WA
UPDATE: Power has been restored! Well played SDG&E. Come see me ('cause you'll be able to 'cause the lights are on) at Conjecture this weekend.
I am a very lucky cartoonist.
Of all the comics I could have drawn today, I chose to do the one that called for using some "old school" techniques. I decided to color today's strip using watercolor paints, instead of my usual Photoshop. In the middle of painting, the power went out.
All. Over. San Diego. And Imperial County. And Yuma. And parts of Mexico.
Thanks to my laptop, the iPhone's camera, and James's super-tech-knowledge, which transcends a need for electricity (bwahahaha, we defy you puny electricity!), I present to you today's comic. I also present this post, which was written by candle and flashlight.
I am sorry that, due to the lack of power, I cannot post the awesome fan works that I promised. I will do that as soon as I'm able. And I have no idea at this time about the status of Conjecture. I will be going to the convention location Friday morning, electricity or no electricity. Follow my Twitter feed at @rhicks, or James's feed at @jhicks for updates.
Unti then, I will stand out in the quiet San Diego night and look up in perfect wonder at stars that I normally don't get to see.