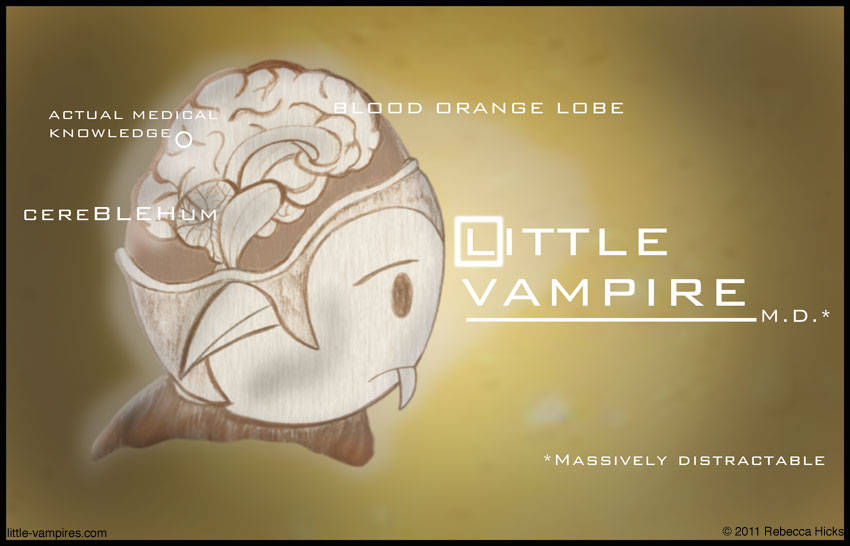 Appearances
CONVENTIONS
Sep

10‑12

2021

Rose City Comic Con

Oregon Convention Center | Portland, OR

Oct

1‑3

2021

MileHiCon

Denver Marriott Tech Center | Denver, CO

Nov

26‑28

2021

San Diego Comic-Con Special Edition

San Diego Convention Center | San Diego, CA

Dec

2‑5

2021

Emerald City Comic Con

Washington State Convention Center | Seattle, WA
My husband's illness is the inspiration for this current arc of comics. Well, that and the fact that the Little Vampires and I are fans of House M.D., which led to this little parody of that show's opening title sequence.
Thanks to everyone that wished James a speedy recovery. He is feeling much better! And thanks again to all of you for supporting my decision to take time off from creating the strip in order to help James recover.
Happy birthday to my Ma! More happy birthdays to Layne Myhre, Dave Smithwick, and to Randy Yarger.