Appearances
CONVENTIONS
Sep

10‑12

2021

Rose City Comic Con

Oregon Convention Center | Portland, OR

Oct

1‑3

2021

MileHiCon

Denver Marriott Tech Center | Denver, CO

Nov

26‑28

2021

San Diego Comic-Con Special Edition

San Diego Convention Center | San Diego, CA

Dec

2‑5

2021

Emerald City Comic Con

Washington State Convention Center | Seattle, WA
Happy birthday to Alina Pete, creator of the awesome Weregeek webcomic!
The comic will post later on Monday than normal because I'm doing all the things. All. The. Things.
First, we will be exhibiting at our first Jet City Comic Show this weekend. Come see us in Artist Alley, Washington friends!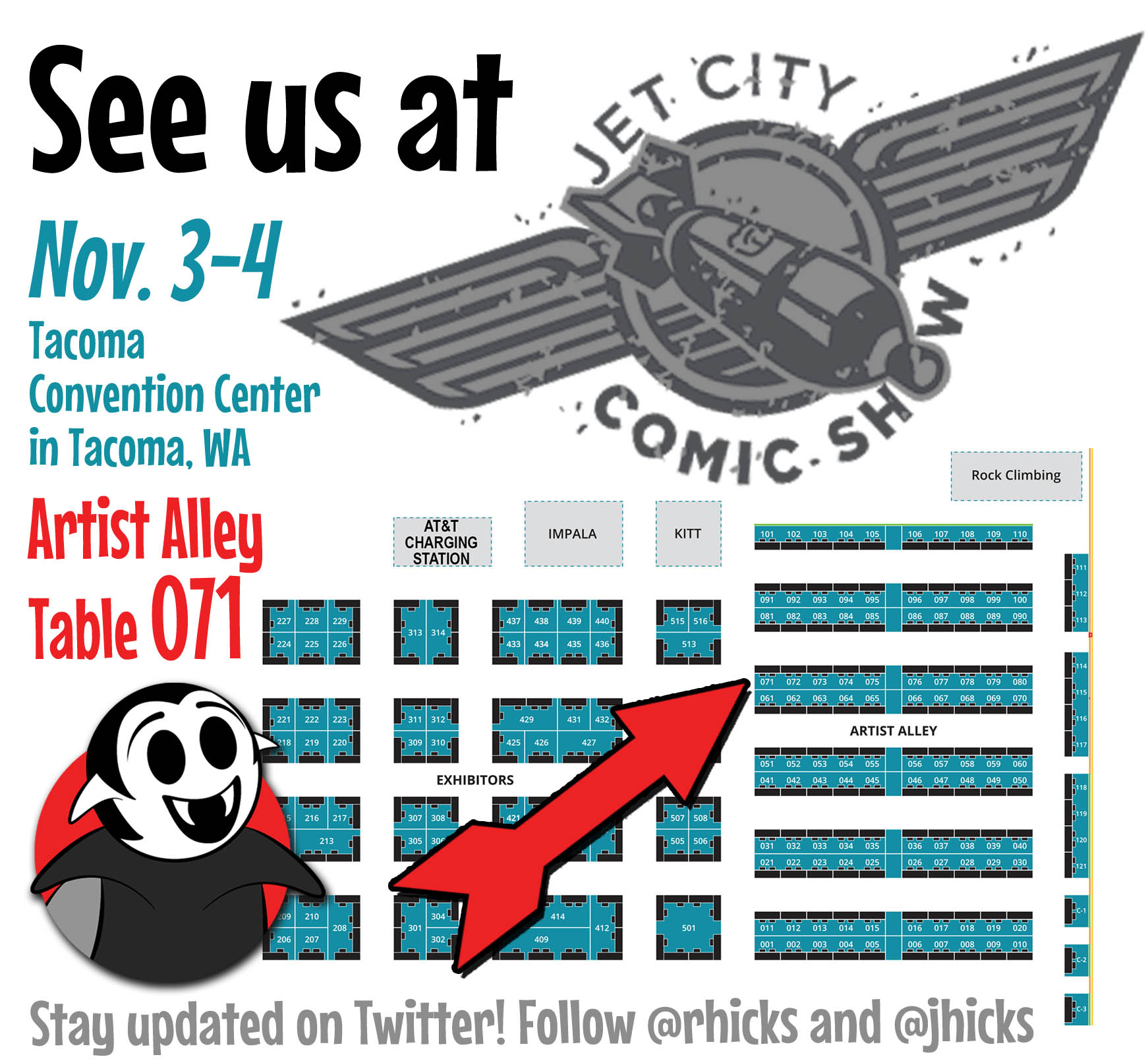 And the Kickstarter for the music video that I'm drawing for the nerd-rock band Megathruster funded in under one day! So I'm working on creating a mystery bonus sticker that you can unlock as a stretch goal. Thank you for your amazing support with this project!
You can back the Kickstarter HERE!