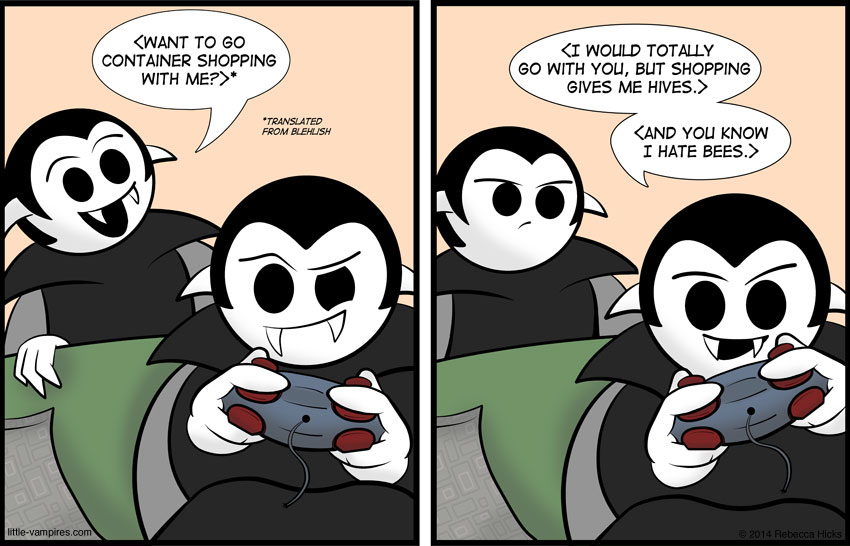 Appearances
CONVENTIONS
Sep

10‑12

2021

Rose City Comic Con

Oregon Convention Center | Portland, OR

Oct

1‑3

2021

MileHiCon

Denver Marriott Tech Center | Denver, CO

Nov

26‑28

2021

San Diego Comic-Con Special Edition

San Diego Convention Center | San Diego, CA

Dec

2‑5

2021

Emerald City Comic Con

Washington State Convention Center | Seattle, WA
Pesky bees.
The Little Vampires will be taking Memorial Day off and will return on Wednesday, May 28th. I, of course, will be preparing for back-to-back convention madness!
We will be at Phoenix Comicon the first weekend of June. Use the handy map below to find your way to Monsterdell. And please join me as I teach my first class at PHXCC on Friday! I'll be teaching Drawing Cartoon Emotions in the South Art Room Events Area on the Friday of the convention from 4:30 to 5:30 p.m.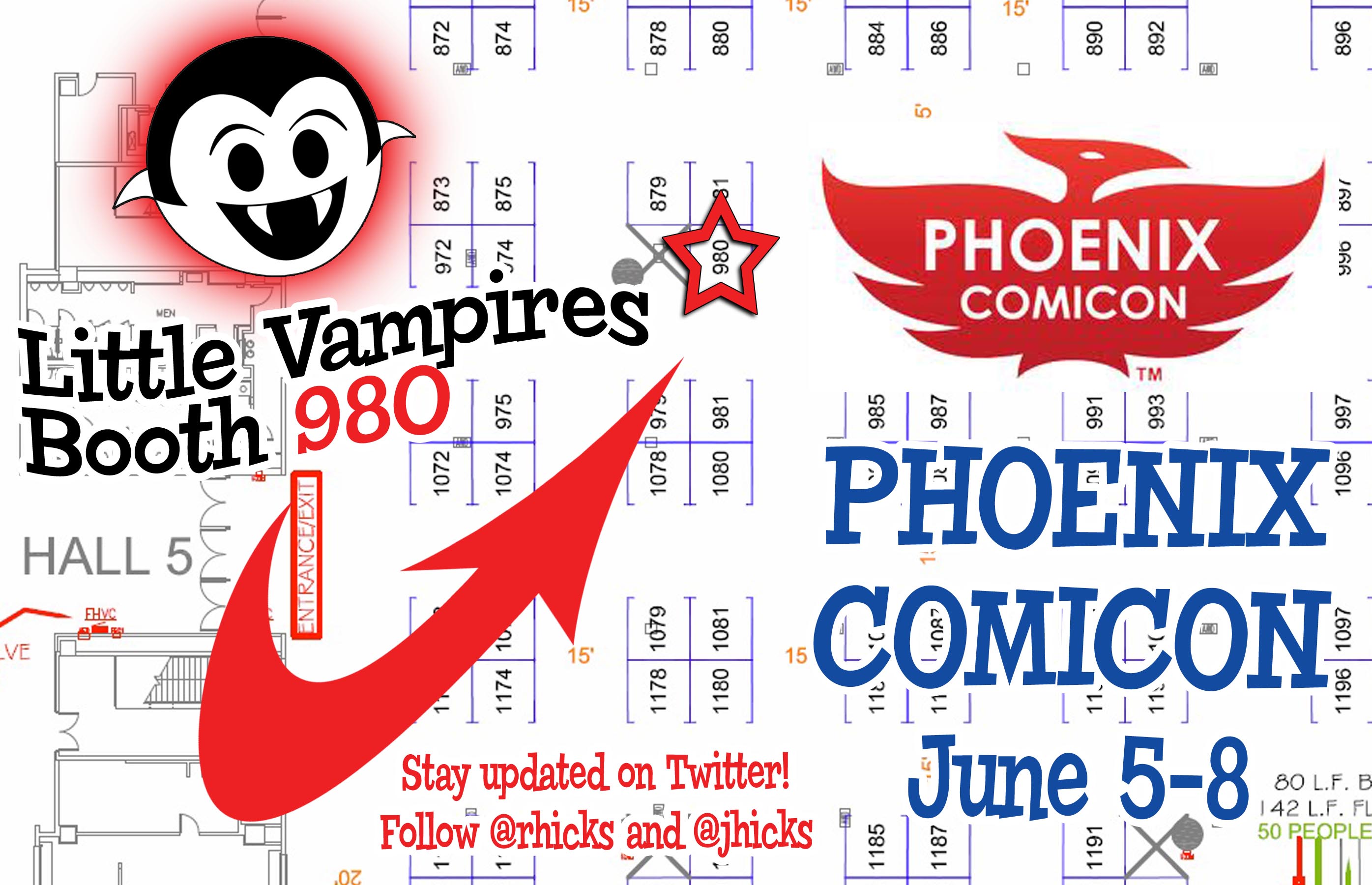 In February, I was invited to be featured as a local author at the San Diego Central Library. This week I was given a library medal for participating!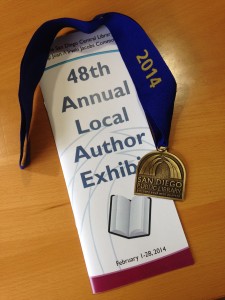 I've been a fan of public libraries my whole life, and a fan of the lovely new San Diego Central Library since it opened. But I'm not ashamed to admit that I'm more in love with libraries now. 🙂 I'm also part of the local authors directory listing. You can scroll through the H's to find me here.
If you love libraries like I do, you can show a librarian some love by getting them a LiBLEHry print. You can order one at the Little Vampires online store.